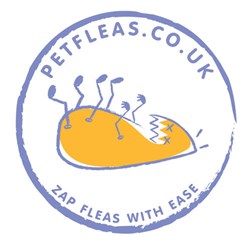 The company is also offering additional bonus entries into the competition for participants who share the link.
(PRWEB UK) 31 January 2014
Petfleas.co.uk one of the leading online Pet Health suppliers who specialise in pet flea products are once again offering the chance to win a fantastic prize through their Facebook Page. These competitions have been very successful in the past and this time the firm are giving you the chance to win an iPad mini worth £250.
To enter the competition, visitors to the PetFleas Facebook Page can click "like" on the link above. They will also need to fill out an entry form in order to be eligible to win the iPad Mini. The company is also offering additional bonus entries into the competition for participants who share the link with their friends on Facebook. The competition is running until Valentines Day so it could be a great present for someone after that special day.
Visit the contest page on Facebook for more information, as terms and conditions may apply.
Improvements to Online Resource
As a company that is dedicated to helping provide relief from flea infestations, they are also pleased to announce improvements to their online resource the Pet Flea File. This online resource is generously intelligent and designed to provide a more robust knowledge base to those customers that are looking for a more thorough understanding of fleas. Pet Flea File provides individuals with the most effective and efficient flea control information in a manner that is straight forward and cohesively presented.
By providing this information all in one location, Petfleas.co.uk is helping make the complications of dealing with a flea infestation a little bit easier for pet owners. The wealth of information stored within the Pet Flea File allows individuals to gain educational value from a trusted source without having to navigate through the sea of information available through the internet.
To keep infestations from getting further out of control, Pet Flea File provides information on how you can keep an eye out for things such as 'Flea Allergy Dermatitis', which could cause extensive skin irritation and discomfort for a pet. The ultimate goal of the Pet Flea File is to make sure that customers are provided with the most important educational tools necessary to spot possible flea abundance and then offers the tools so that one can adequately deal with the situation at hand.
Simple tests that one can provide for their pet to check for possible fleas are clearly outlined in easy-to-follow steps. The tools and information provided by Petfleas.co.uk exhibit their desire to help pet owners provide the best care and maintenance as possible for their pets. The Pet Flea File is a completely free source of information that anyone can visit to broaden their knowledge of proper flea maintenance.
About PetFleas.co.uk
Petfleas.co.uk began providing their services through the web in 2005. As one of the first websites dedicated to providing products to help maintain proper flea maintenance and animal healthcare, Petfleas.co.uk is on a constant mission to make sure that they are providing the most updated and relevant information, healthcare products and experience to pet and livestock owners. As a reflection of Petfleas.co.uk high standard of excellence and quality the staff are all completely AMTRA qualified.