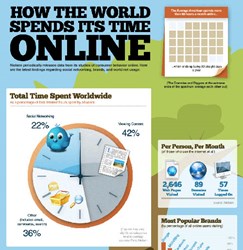 A business spending all their time focused on getting professional services for free fail to attract new customers, sales and orders.
Warwickhire, UK (PRWEB) January 31, 2014
Think Cloud Studio the website design and marketing agency based in Warwickshire announce a series of short seminars aimed at encouraging small businesses to take social media marketing seriously.
The digital design and marketing agency Think Cloud Studio have put together a comprehensive programme of social media marketing courses to help small businesses understand advantages of being social online.
A number of Clients over the years had expressed their interest in social media marketing. Marketing Director Andrew Maynes states, "The novelty factor of Twitter and Facebook gave business owners the impression this was something for the kids," and "Despite businesses being encouraged to use the platforms as a voice to engage with customers and prospects the social media world was deemed as virtual nonsense by many clients. Fast forward to now and 2014 seems to be a year when business owners are taking more of an active role in engaging with customers through social media platforms."
With a concerted effort to help new clients gain a better business advantage by using social media, a series of short seminars have been created to help unite business owners with their online profiles and voices. The simple message reinforces industry projections made 3 years ago. If a business is not using social media to engage and interact with customers there is a good chance they will not be in business within 5 years from now.
Maynes, goes on to say, "That small business owners try their hardest to get as much marketing for free and this is great but if a business is spending all their time focused on getting professional services for free they are failing to attract new customers, sales and order."
The short courses will focus on education towards social media marketing. With an emphasis on using Twitter, Facebook, LinkedIn combined with email marketing and direct marketing. KPI and ROI are covered but the key emphasis is on taking action and not so much on measurement. With several clients reaching $1M turners during the last 5 years and not paying too much attention to analytics the question is raised about how much do we really need to know about website traffic compared to actual new customers and orders.
Further details and registration for seminars can be made through the Think Cloud Studio website.