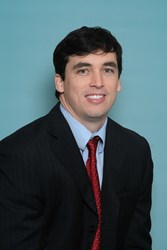 This is a free information packed live event that will teach individuals how they can take control of their financial future by self-directing their IRAs. Seating is limited and reservations will be honored on a first come/first serve basis.
Charlotte, NC (PRWEB) January 31, 2014
Sean McKay, Senior Vice President of American IRA, a national Self-Directed IRA provider, will be presenting this live event in the Charlotte, NC office.
This is a free event that is open to the public. Reservations are required, seating is limited, and reservations will be honored on a first come/first serve basis. To allow everyone an opportunity to attend, this event will be offered on 3 different dates: February 4th, February 19th, and February 25th.
Many individuals are looking at their retirement accounts and thinking, "At this rate, I will never be able to retire." That's why American IRA is hosting this event. A mainstay of the American IRA mission is to educate individuals so they can take control of their financial futures.
Attendees at this event will learn:
*Why most Americans are not on track to retire.
*What is a Self-Directed IRA/401K?
*How to unleash their IRA or 401K to invest in what they understand.
*The process to make an investment with their Self-Directed IRA/401K.
*Strategies that clients are using to get quality returns.
*And so much more...
Click here to register for this event.
About American IRA, LLC:
American IRA, LLC was established in 2004 by James C. Hitt in Asheville, NC.
The mission of American IRA is to provide the highest level of customer service in the self-directed retirement industry. Mr. Hitt and his team have grown the company to over $300 million in assets under administration by educating the public that their Self-Directed IRA account can invest in a variety of assets such as real estate, private lending, limited liability companies, precious metals and much more!
As a Self-Directed IRA administrator they are a neutral third party. They do not make any recommendations to any person or entity associated with investments of any type (including financial representatives, investment promoters or companies, or employees, agents or representatives associated with these firms). They are not responsible for and are not bound by any statements, representations, warranties or agreements made by any such person or entity and do not provide any recommendation on the quality profitability or reputability of any investment, individual or company. The term "they" refers to American IRA, located in Asheville, NC and Charlotte, NC.