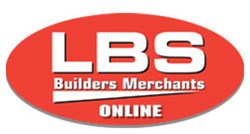 It is important that there is an understanding about the need for sustainability.
Llandeilo, Carmarthenshire, UK (PRWEB UK) 31 January 2014
For the third consecutive year LBS Builders Merchants have been supporting the Tree Planting Project in conjunction with SCA Timbers. The whole idea of the project is to make the next generation understand the importance of trees and also help to educate them about the need to replace what is used. Wood is all around the home and it is important that there is an understanding about the need for sustainability. SCA supply LBS Builders Merchants with wood products so the collaboration between the two companies ensures a sustainable cycle, helping to give back what is taken away.
Each school are given seedlings to plant which are provided by SCA, who bring them from their Bogrundet Tree Nursery in Sweden. LBS Builders then work in conjunction with SCA and supply the tools, such as shovels in order for the school children to be able to plant them. Members of LBS staff also give their time to go into the nominated schools and present certificates, posters and other educational pieces. The staff also get involved with the actual planting of the trees, getting stuck in come rain or shine! This is all done in order to help give back to the local communities, taking time to give something back to the community that supports the firm as customers and employees of LBS Builders Merchants.
This year LBS Builders Merchants nominated school was Garth, Maestag. In previous years schools have included the Cardigan Primary School, Nantgaredig Primary School, Teilo Sant and Neath Secondary School.
About LBS Builders
LBS Builders Merchants was founded in 1931 by J. Earnest Davies, and is today one of the most trusted building supply retailers in the country. With branches across the UK, LBSBM has the resources to quickly and efficiently deliver our stock across the nation. Our dedication to quality products is second only to our commitment to providing exceptional customer service.
Visit our store to find a wide range of construction tools and supplies to meet all of your building needs.