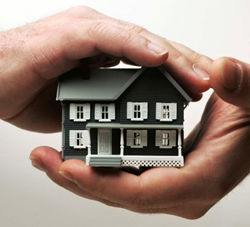 At Property Management Inc. of Fairfax, we focus on satisfying both the tenant and the property owner. We strive to make all parties happy and we have a proven track record of making that happen.
Washington DC (PRWEB) February 03, 2014
Property Management Inc. of Fairfax released a new video describing its business and best industry practices recently. The video is meant to describe the business and industry best practices for Property Management Fairfax VA.
Property management is the operation, control, and oversight of real estate as used in its most broad terms. Property management is also the management of personal property, equipment, tooling and physical capital assets that are acquired and used to build, repair and maintain end item deliverables.
Property Management Inc. of Fairfax makes property management manageable. They offer full service property management that removes all the stress and headaches and replaces them with the knowledge that a client's asset is in good hands. Property Management, Inc. of Fairfax has placed itself far above other property management companies in Northern Virginia, serving areas such as Fairfax, Vienna, Burke, Reston, Herndon, McLean as well as Alexandria, Arlington and Loudon County. They have helped numerous owners find respectful tenants who always pay their rent and take care of the property they are renting.
PMI team members have also helped countless renters locate a rental property that is ideal for their needs and budget. When it comes to advertising, leasing, maintenance, and tenant retention in Northern Virginia, PMI of Fairfax has the technology, personnel, skills, and expertise needed to receive from a professional residential property management company. their staff has the experience to oversee transactions, complete important documents, and much more.
PMI of Fairfax has a wide array of management options for all of their clients. They know that every property owner is unique, so they tailor their diverse set of services to each investor's individual needs. From inspection reports to rent collection to repairs,
Call Property Management Inc. of Fairfax now at phone number (703) 896-7623 or visit their website at http://www.pmioffairfax.com to know more.