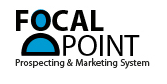 Piscataway, NJ (PRWEB) February 03, 2014
FocalPoint welcomes La Bella Baskets, under the leadership of its co-founder Mia Florides, to the FocalPoint community. FocalPoint is a fully customizable online marketing and prospecting system with replicated landing pages containing lead capture forms and autoresponders that help marketers increase their sales. The system is designed for each La Bella Baskets consultant to invite anyone to make a purchase or join the billion dollar gifting industry.
La Bella Baskets is a Gift Basket Business where one can send gifts and flowers for special occasions. It brings smiles to people's lives by making them feel appreciated and at the same time consultants are rewarded by earning extra income. La Bella Baskets offers families, accountants, engineers, health care providers, real estate agents and small businesses a simple and profitable career opportunity that helps them create part-time or full-time income from the comfort of their home. Consumers can also take advantage of La Bella Baskets Savers program to enjoy a special discount throughout the year.
Each La Bella Baskets consultant gets his own account that includes landing pages containing lead capture forms that are linked to autoresponders. Consultants can use these landing pages to impress their contacts and convince then to join the gifting industry. Consultants send traffic to their landing pages where visitors fill out a simple form. As this online form is submitted, the visitor's contact information is funneled into the system where a series of autoresponders continue educating the visitor on the importance of gifts and the gifting industry.
Autoresponders are automated email messages sent at regular intervals to keep people informed and engaged – in this case about gifts that can bring happiness or comfort to people and make them feel special. FocalPoint is designed to meet the needs of company owners and large team leaders who are looking for a sales stream and support system for their teams. For more information, please visit http://www.focalpointsystem.com/AG.
About FocalPoint
FocalPoint is the industry-leading, fully customizable all-in-one marketing and training solution designed to meet the needs of any company with representatives or distributors that need a cohesive platform for staying in touch with their contacts and prospects. This includes companies from financial advisors to network marketing teams and direct sales companies. FocalPoint is the answer to providing distributors with an expertly branded and replicated online system, complete with the full suite of integrated tools, services, and training they require to succeed individually. It includes lead capture pages with autoresponder, email broadcasts, replicated websites, and a built in contact manager that allows distributors to track prospects' interaction with their site.