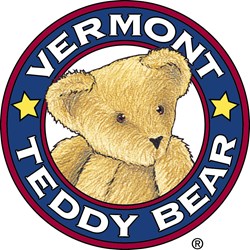 Shelburne, VT (PRWEB) February 05, 2014
The Vermont Teddy Bear Company, Inc., one of Vermont's largest employers, today announced the hire of Mark Ranalletti as Vice President of Operations. The hire, the result of a comprehensive search, represents an important component of an overall strategy initiated 12 months ago, and builds on the company's 2013 successes.
As the company's top operating executive, Ranalletti will oversee Vermont Teddy Bear's production, fulfillment and IT departments. Ranalletti comes to Vermont from L.L. Bean where he was most recently the Senior Market Manager, capping a distinguished 22-year career at the firm serving in a variety of important capacities domestically and globally.
"Mark is here at Vermont Teddy Bear for all the right reasons and I'm thrilled to have him on the team", says Bill Shouldice, president and CEO of Vermont Teddy Bear Company. "Mark knows how important our company is to Vermont. He sees the tremendous opportunity ahead of us, and how to get there. It's clear to me that Vermont Teddy Bear is where Mark wants to be at this stage in his career."
"Mark's experience at L.L. Bean maps almost perfectly to Vermont Teddy Bear – our operating models are very similar, and Mark demonstrated at L.L. Bean that he's an expert in supply chain management, cost structuring and controls, direct channels, fulfillment and IT – all critical to our ability to capitalize on the opportunities we see ahead of us."
Shouldice notes that what most excites him about Ranalletti is that, "you'd expect a senior operating executive to come with demonstrated excellence in managing efficiency and expenses. But – critically – what Mark brings to the table beyond this is that he uniquely sees operations as being a profit center rather than a cost center. This vision aligns perfectly with our strategy for growth and builds on our 2013 successes."
While at L.L. Bean, Ranalletti's responsibilities spanned a broad scope of business operations, including catalog and web development, supply chain management, inventory planning and forecasting, product development and manufacturing, and distribution and logistics. He additionally has deep experience in operating effectively in international markets.
According to Shouldice, Vermont Teddy Bear realigned staff in 2013 to effectively support the business' growth strategy. Employee headcount increased and 44 new hires were brought aboard across all segments of the firm's operations. Recent hires include:

Pamela Kerr as Sales and Merchandising Manager. Pamela was previously Director of Catalog and Web at DRG Network, and Senior Merchandise Manager at the Orvis Company.
Matthew Mole as Director of Strategic Sourcing. Matthew was previously with Sustainable Fiber Solutions and Successes on Farms, and was also President of the Vermont Organic Fiber Company and FiberPure LLC.
Abigail Temeles joins Vermont Teddy Bear as Bear Merchandising Coordinator. She was previously with Kate Spade as an Ecommerce Analyst.
Internal staffing changes include:
Vice President of Marketing Sarah Pribram was promoted to Senior Vice President of Marketing.
Director of Analysis and Forecast Jason Bear was promoted to Vice President of Marketing.
IT Manager Darren Brochu was promoted to Director of Business Information & Technology.
Web Designer Sharon Sirerra was promoted to Application & Development Manager.
Senior Financial Analyst Dave Baumes was promoted to Director of Finance.
The year also saw the implementation of significant spending caps, a highly successful holiday sales season and solid financial performance, according to Shouldice.
The Vermont Teddy Bear Company is actively hiring with a number of full-time positions available in their IT, marketing and human resources departments as well as seasonal positions. A complete list of current openings can be found on the Company's website, http://www.VermontTeddyBear.com.
# # #
About Vermont Teddy Bear Company: The largest handcrafter of Teddy Bears in North America, Vermont Teddy Bear Company lovingly designs, stuffs and stitches every Bear in Vermont. For a one-of-a-kind gift that's just as unique as the recipient, every Vermont Teddy Bear can be customized to fit a special life event, occasion or holiday. Orders can be placed by phone at 1.800.829.BEAR, where a friendly Bear Counselor® will assist with Bear selection and personalization, online at http://www.VermontTeddyBear.com or via mail order catalog.