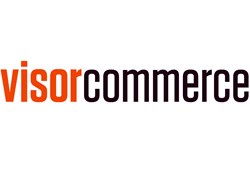 Solutions previously costing in excess of £7000 upfront can be broken into affordable monthly payments of £199
Bournemouth, Dorset (PRWEB UK) 31 January 2014
Experienced web entrepreneur who was behind the leading web development agency OnTop Media, and the OnBuy marketplace, has announced the launch a new eCommerce agency, specialising in website leasing, Visor Ltd trading as Visor Commerce.
"At Visor Commerce we are able to offer custom designed and tailored eCommerce solutions to the mass start-up business market, as we make professional eCommerce affordable. Despite offering the highest standard eCommerce, we can offer payment solutions that work around every client's cash-flow."
Founder Cas Paton continued:
"eCommerce solutions previously costing in excess of £7000 upfront can be broken into affordable monthly payments of £199. That makes Visor Media a viable and industry leading eCommerce development business, and will send a wakeup call through the web design and development industry."
The project is expected to launch in February and Visor Ltd is said to already be investing heavily into multiple website technologies;
"We're investing lots of money into multiple frameworks that enable Visor Commerce to include features such as integrations with major marketplaces including: eBay, Amazon, OnBuy and Rakuten."
Although the project has not yet launched, Cas Paton stated that they have a queue of clients waiting for them when the start trading, a position that any business would love to be in.
"We're working on refining our solutions, and we plan to start trading in late February, as there is a still a lot for us to do. There is a team of web experts and multiple investors, so we're in this for the long haul, and we're very excited to be in the launch phase of this project."
The solutions offered are said to potentially enable more businesses to launch, and allow for new entrepreneurs to start their businesses without requiring high interest loans or losing a large percentage of their business to fund extortionate eCommerce development costs.
Cas Paton promises more news once Visor Commerce has launched in February.