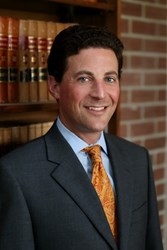 Portland, Maine (PRWEB) February 05, 2014
One of the nation's leading sports lawyers today announced the launch of Global Sports Advocates LLC, a firm that specializes in protecting the rights of amateur and professional athletes from the U.S. and abroad.
Paul Greene, founder of Global Sports Advocates, has represented Olympic athletes such as swimming legend Michael Phelps, snowboard gold medalist Seth Wescott, and Jamaican sprinter Asafa Powell. Greene also has represented athletes competing in the Winter Games opening this week in Sochi, Russia, including snowboarder Jamie Anderson. The new firm, online at http://www.globalsportsadvocates.com, will be based in Portland, Maine.
"Athletes put their hearts and souls into their sports, and when a dispute or crisis arises, it can put everything they have worked for at risk," Greene said. "It's our job to make sure that their voices are heard, and that we do our best to deliver a fair and satisfying resolution, as quickly as possible."
Cases range from Olympic eligibility to anti-doping, contract and intellectual property disputes, Title IX violations and an array of other sports litigation matters. Global Sports Advocates also will provide advice to athletes, governing bodies and companies that need help navigating the complex web of sports regulation and policy.
A native of Long Island, N.Y., Greene has handled sports law matters around the world, including numerous hearings before the international Court of Arbitration for Sport in Lausanne, Switzerland, known as the "Supreme Court for Sports Law." As examples of his work, Greene overturned a wrongful doping ban levied against an Egyptian athlete by her international federation; prevailed in a contract dispute involving a FIFA transfer fee on behalf of an agent from Bosnia; and successfully defended the right of an athlete to compete in the U.S. Olympic Track & Field Trials, in an emergency hearing just hours before the race.
Greene teaches Law and Sports at the University of Maine School of Law, as well as Legal Ethics in Business at the University of Southern Maine's Business School. He is a member of the Immigration Legal Advocacy Project, a group committed to protecting the rights of immigrants by providing pro bono representation in asylum matters. Greene holds a B.A. from Brandeis University, an M.A. from Syracuse University, and a J.D. from the University of Maine School of Law.