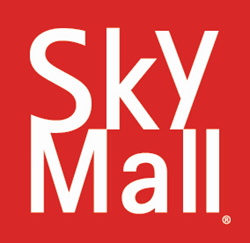 We believe we've created something revolutionary.
New York, NY (PRWEB) February 03, 2014
Skymall Partners With Fleetwit to Host Innovative Online Race
FleetWit and SkyMall today announced their partnership in the creation of an online race to be held on February 9, 2014. The SkyMall Cool Stuff Race is a real-time, online race that will feature trivia and other challenges centered around the SkyMall brand and history. $3000 worth of SkyMall shopping credit will be up for grabs, won by answering questions about SkyMall's history, and completing word searches, mazes and memory challenges all while beating the clock.
"Everybody knows SkyMall. It's one of the most recognizable brands in the world," said David Metz, co-Founder and CEO of FleetWit. "It's no secret that the FleetWit team loves to play, and we really relate to SkyMall's playful culture. We're a perfect pairing and, needless to say, the company's history and catalog provided a lot of great fodder for our race."
"Teaming up with Fleetwit gives our customers another way to interact with SkyMall in a fun and unique way.". said Jinine Martin, Director of Marketing of SkyMall. "SkyMall followers never know what interesting things they'll find in our catalog. We hope to continue to surprise and delight them with the SkyMall Race."
The SkyMall "Cool Stuff" race will begin at 8:30p.m. (EST) on February 9th and will last approximately 5-10 minutes. Racers are encouraged to register beforehand and arrive on the website five minutes prior to the start time. Prizes will be awarded to the top 25 finishers totaling $3000 worth of merchandise.
To register for the race visit: http://www.fleetwit.com.
About FleetWit
FleetWit is an online advertising startup changing the way people feel about brands. They have pioneered non-disruptive advertising and take pride in creating fun spaces for brands and customers to fall in love. FleetWit is headquartered in New York, New York. For more information, go to http://www.fleetwit.com
SkyMall, LLC is a division of Xhibit Corp.
About Xhibit Corp.
Xhibit Corp., a digital design and technology company, is the parent company to SkyMall, a multi-channel, direct marketer offering high-quality, innovative merchandise from top direct marketers and manufacturers through the iconic SkyMall catalog and website, SkyMall.com. The SkyMall catalog is seen by approximately 87% of all domestic air passengers reaching more than 650 million travelers annually. For more information see http://www.xhibitcorp.com.