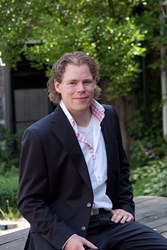 Mandy Rijnders, Unicef"605 entries! Fantastic! A big thank you to all the designers that entered, we are literally speechless. With so many hi-quality designs submitted throughout our competition, it wasn't easy to choose just three! "
The Netherlands (PRWEB) January 31, 2014
A new portal to Europe's largest online community of design, graphics, and software experts is helping entrepreneurs and small business leaders across the U.S. to cast their nets globally for the best talent but still smoothly manage projects. And the sleek navigation and intuitive features at Crowdsite have made it simple for U.S. clients to tap into a worldwide, 34,000-strong designer base for their logo, illustration, video, graphics, and app development needs.
Business leaders today may know crowdsourcing lets them reach out widely for the best ideas, avoiding the trap of sending all of their design needs – no matter how complex – to a limited set of candidates or to jack-of-all-trades generalists. Few of these entrepreneurs, however, have found effective ways to translate the crowdsourcing concept into practical results.
Crowdsite's elegant framework and logical layout target the busy entrepreneur who wants access to high-quality content from around the globe without getting lost in dense technology or having to sort through stacks of proposals. And Crowdsite's contest-bid format lets the project owner set the price, control the bottom line, and define parameters to deliver the best final product. It's a winning formula that has seen a third of all project sponsors return to host new contests, fostering nearly 1 million submissions from 98 different countries.
Most importantly, Crowdsite – and its 10,000-plus clients across Europe – know crowdsourced contests are the leading edge of social business, the branch of social media that lets entrepreneurs create "smart networks" of experts they can tap on demand for specific design projects. Only Crowdsite has built its workflow around this concept, including a new dashboard and flexible architecture that helps company chiefs efficiently manage their own stables of contributors.
"What an amazing phenomenon," says Veronique Prins of EveryBody, a health and wellness firm in the Netherlands that used Crowdsite for its first contest. "We were amazed at the quality, creativity, and the incredible number of reactions."
With active design contests across Europe – including country-specific sites dedicated to the United Kingdom, Germany, Holland, Spain, and Italy – Crowdsite is now supporting business owners across the U.S. "Our designers can't wait to show their expertise," says Roel Masselink, Crowdsite's 27-year-old founder and CEO.
About Crowdsite
Crowdsite is a business owner's one-stop website for all kinds of commercial design needs that is expanding its global reach to clients in Europe, the U.S., and Asia in 2014. Based in Oldenzaal, Holland, http://www.crowdsite.com is Europe's leading design platform, with active communities in the United Kingdom, Germany, Holland, Spain, and Italy that have fostered thousands of contests and nearly 1 million submissions from its 34,000 design contributors. Project owners have paid out more than $2.5 million to winning contests. Learn more about this international crowdsourced networking platform by viewing Crowdsite's "How It Works" video at http://youtu.be/p32bxZLsVD8.