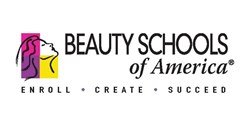 This year we want to increase awareness about the tremendous programs we offer.
Miami, FL (PRWEB) January 31, 2014
Next week, Beauty Schools of America® (BSA) will support Miami-Dade County Commissioner Barbara J. Jordan and Miami Gardens Mayor Oliver Gilbert at the District I Black Heritage Festival.
Attendees will be treated to a host of vendors displaying an array of African fashions, books, jewelry and other wares. BSA will be in attendance, providing brochures, flyers and free giveaways.
"Beauty Schools of America has campuses throughout South Florida, from Homestead stretching north to Palm Beach," stated Jeff Gonzales, Chief Operating Officer at BSA. "This year we want to increase awareness about the tremendous programs we offer. If you are considering a career in the Beauty and Spa industry, BSA will set you on the right path."
Parents are encouraged to bring the entire family. There will be live entertainment, rock climbing, face painting, a bounce house and more.
What:
Black Heritage Festival
When:
Saturday, February 8th
12:00pm – 7:00pm
Where:
Betty T. Ferguson Recreational Complex Amphitheater
The Coral Springs Schools, Inc. d/b/a Beauty Schools of America® (BSA) opened its first campus in Margate, Florida in 1989. The school has successfully expanded to a total of 5 locations throughout South Florida, making it one of the largest cosmetology schools in Florida. All campuses are situated in vastly diverse communities, basking in the rich variety of students and residents in the area. BSA is licensed by the Commission for Independent Education (CIE)/Florida Department of Education (DOE), accredited by the Council on Occupational Education (COE) and has been one of five schools across the country to meet the standards of the International Therapy Examination Council (ITEC), which provides certification in over 38 countries. BSA currently offers an array of beauty and spa related programs and our curriculum continues to grow as the industry evolves.
For more information, please contact info(at)bsa(dot)edu.