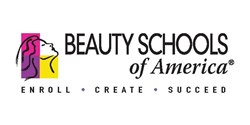 (PRWEB) January 31, 2014
Beauty Schools of America held a Blow Dry Competition for Dry De Luxe Salon on their South Beach campus on January 30th.
There were two competitions throughout the day. The first took place from 11:30am until 2:00pm. The second started at 6:30pm and ran through 8:00pm.
Throughout the day students from Edison Senior High Fashion Club attended the competition as part of their open house tour of BSA. Students attended a lecture from a BSA instructor in addition to touring the campus.
For more information regarding the daily activities at all BSA campuses, please follow them on Facebook.
The Coral Springs Schools, Inc. d/b/a Beauty Schools of America® (BSA) opened its first campus in Margate, Florida in 1989. The school has successfully expanded to a total of 5 locations throughout South Florida, making it one of the largest cosmetology schools in Florida. All campuses are situated in vastly diverse communities, basking in the rich variety of students and residents in the area. BSA is licensed by the Commission for Independent Education (CIE)/Florida Department of Education (DOE), accredited by the Council on Occupational Education (COE) and has been one of five schools across the country to meet the standards of the International Therapy Examination Council (ITEC), which provides certification in over 38 countries. BSA currently offers an array of beauty and spa related programs and our curriculum continues to grow as the industry evolves.
For more information, please contact info(at)bsa(dot)edu.