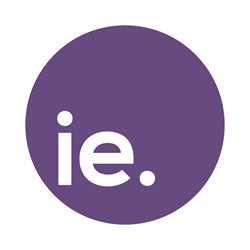 Attendees will have plenty of opportunities to make invaluable connections with other female leaders in the field.
New York City, New York (PRWEB) February 04, 2014
Being a woman in strategy is no mean feat. There are certain barriers and challenges that female leaders can encounter in a largely male-dominated field. However, women leading strategic initiatives are increasing - and some of the most prominent will gather at the New York Marriott Downtown Hotel on March 19 & 20 for the Women in Strategy Summit.
Across two days this open forum will allow women to talk strategy, covering some of the hottest trends, topics and challenges for the year ahead. Attendees will be inspired by the success stories of senior strategy executives from Pfizer, HBC, Mondelez, Mars, Target, NASCAR, L'Oréal & many more.
The 15+ keynote speakers include Catherine Parham, Chief Strategy & Operations Officer at Pfizer. With over 10 years experience, Catherine leads the Cardiovascular and Metabolic Research Unit at Pfizer. In her presentation entitled 'Balancing Strategy & Operational Excellence.' Catherine will discuss her role in the organization's strategic thinking and operations. Changes to patents and regulations in the pharmaceutical industry has led to a need for strategic change. Catherine will share the challenges in her role and how these have been overcome. Strategic thinking cannot be isolated to just senior leadership – for a strategy to be successful it needs to permeate the organization as a whole. Whatever the audience's background, they are sure to gain insight from Catherine's presentation that they can apply to their own roles.
Catherine will also be joined by Molly Kwiatkowski, VP, Contractor Sales at Owens Corning. As one of one two female VPs in the entire construction industry, there is no doubt that Molly's journey will be a highlight of the summit.
"This summit will combine presentations and panel sessions with plenty of opportunities for networking" said Yulia Ivanova, Director, International Events at Innovation Enterprise. "Attendees will have plenty of opportunities to make invaluable connections with other female leaders in the field."
For more information and to see the full agenda and speaker line up please visit: http://theinnovationenterprise.com/summits/women-strategy-ny-2014
###
About IE:
Innovation Enterprise, a CFO Publishing, company is an independent business-to-business multi-channel media brand focused on the information needs of Senior Finance, Operations, Planning, Strategy, Decision Support & Advanced Analytics executives. Products include IE.Summits, IE.Finance, IE.Analytics, IE.Operations, IE.Strategy, IE.Membership and IE.Insights.
Whether it's delivered online, or in person, everything IE produces reflects the company's unshakeable belief in the power of information to spur innovation.