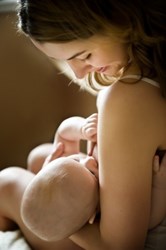 I encourage mothers to continue to breastfeed as long as you are able because somewhere between seeing newborns for their 2 week and 1 month visit, I see breast feeding rates drop off dramatically. - Dr. Marta Katalenas
(PRWEB) January 31, 2014
The American Academy of Pediatrics promotes exclusively breastfeeding in the first 6 months of life, and even after introduction of solid foods, up to a year of age. Dr. Katalenas, pediatrician in Austin, Texas says that even if you are not able to breastfeed for the recommended year, studies still show health benefits from any amount of breastfeeding that the mother is able to give. Parents can read Dr. Katalenas' "7 Facts About the Benefits of Breastfeeding" on her website at http://www.Dr.Katalenas.com.
"I encourage mothers to continue to breastfeed as long as you are able because somewhere between seeing newborns for their 2 week and 1 month visit, I see breast feeding rates drop off dramatically," Dr. Katalenas said. "While this may happen for a variety of legitimate reasons, I want to make sure you are at least aware and informed of all the benefits studies have proven to us regarding the effects of breast milk."
According to the 2012 Pediatrics Journal, there is a 15% to 30% reduction in adolescent and adult obesity rates if any breastfeeding occurred in infancy compared with no breastfeeding. The duration of breastfeeding also is inversely related to the risk of overweight; each month of breastfeeding being associated with a 4% reduction in risk.
The Pediatrics Journal also cites a 30% reduction in the incidence of type 1 diabetes mellitus is reported for infants who exclusively breastfed for at least 3 months.
In addition to learning about the facts of breast-feeding your baby, Dr. Katalenas recommends to have all the necessary information before the arrival of your baby so that you make an informed decision, rather than one made off of emotions and fatigue as are often the first moments after delivery. Dr. Katalenas also advises mothers to meet with a lactation consultant which can be a great resource for making breast feeding a success during your hospital stay and even after.
About Dr. Katalenas
Dr. Marta Katalenas is a board certified pediatrician and owner of the Pediatric Center of Round Rock. She is a public speaker and author of the book "The Step Up Diet: From Scratch… The Quality, Quantity, and Timing Solution to Childhood Obesity," a guide to healthy cooking and eating for busy families.