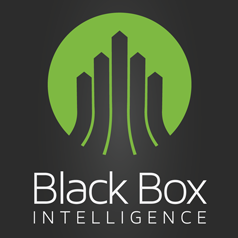 Dallas, TX (PRWEB) January 31, 2014
When it comes analyzing the effect of the Super Bowl on the restaurant industry, usually the discussion centers on the boon experienced by those concepts that deliver pizza or where people can go pick up their chicken wings before heading home to watch the big game. But what about the effect on restaurants operating in the event's host city? "The effect of the Super Bowl in recent years is hard to quantify exactly due to the issues related to weather which have affected large regions of the country and in some cases have directly hit the Super Bowl host city like Dallas in 2011," commented Victor Fernandez, executive director of insights and knowledge for TDn2K, parent company of Black Box Intelligence. "However, what we found is that people that come to watch the game are very willing to spend their money on making the event a high-end experience. This translates into their restaurant spending as well."
Dallas experienced some of its worse ice storms in recent years during the week leading up to the 2011 Super Bowl. According to Black Box Intelligence, the market's restaurant industry average weekly sales dropped by about 15% during Super Bowl week, when compared with the average for the rest of the weeks between the second week of January and the first week of February. The segment that ties most directly to the Super Bowl in terms of variations in performance is upscale casual/fine dining. Average weekly sales for those concepts dropped by almost 20% during that week. However, the average per-person guest check actually increased by almost 11%, when compared with these same 4 comparison weeks in January and February. "This provides a more accurate picture of the effect of the Super Bowl than the actual weekly sales," continued Fernandez. "What this means is that during Super Bowl week, people who braved the elements and made it to an upscale restaurant at the game's host city spent about 11% more than they would have in any other week during that period." The increase in average guest check for the industry overall was almost 4% for Super Bowl week in Dallas.
Indianapolis is a city much more prepared to deal with ice, snow and cold, and weather did not have such a big effect on the activities and travel surrounding the event. As a result, the jump in sales and guest checks is much more evident: average weekly sales increased by about 15% during Super Bowl week for the industry overall. However, the biggest boost in sales happened in the upscale casual/fine dining segment, which saw its average weekly sales jump by a considerable 38% during Super Bowl week. For concepts with weekly sales above $100,000 this represents more than $40,000 in incremental sales as a result of hosting the Super Bowl in their city. Furthermore, the average per-person guest check during that week for upscale casual/fine dining concepts increased by over 13% during Super Bowl week. This is consistent with the 11% increase in guest check reported for Dallas the previous year. "The key to getting the full gains of running a restaurant in the host city is customers being able to get to the restaurants; once they are there, they will spend much more than they usually do," said Fernandez. Casual dining chains also experienced an increase in average weekly sales in Indianapolis during Super Bowl week, though much smaller; these chains typically increased their sales by almost 9% on an average guest check increase of 4%.
The effect of the Super Bowl also extends beyond the host city in the case of the upscale casual/fine dining segment. Between 2011 and 2013, average weekly sales at the national level for Super Bowl week have been between 8.5% and 15.3% lower for this segment when compared with normal, non-holiday weeks in January and February. Since the Super Bowl is played during a weekend evening, and a lot of people host parties or cook dinner at home, those concepts that are dinner-centric are the most affected by the game as they lose significant sales that Sunday. The average guest check for the segment remains relatively unchanged during Super Bowl week at the national level, which indicates the drop in sales is the result of less traffic in restaurants during that week.
For the industry overall, on a national level the Super Bowl has produced mixed results, but weekly sales do tend to drop during that week. Average weekly sales at the national level dropped by 6.7% in 2011 and by 4% in 2013, and increased by a modest 0.3% in 2012.
Stay tuned for an update from this year's Super Bowl and it's impact on the New York markets and the industry from Black Box Intelligence in mid February. Go Broncos, Go Seahawks, and go out to eat!
Black Box Intelligence, a TDn2K company, measures real sales and traffic results from over 180 DMAs from 100+ restaurant brands and approximately 16,000+ restaurant units. Data is reported in four distinct segments: casual dining, upscale/fine-dining, fast casual, and family dining. Black Box Intelligence is a sister company to People Report, which tracks the workforce analytics of one million restaurant employees. Black Box Intelligence is also the producer of The Restaurant Industry Snapshot, published on a monthly basis and regularly featured in Nation's Restaurant News.