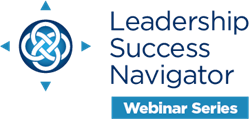 Merrimack, New Hampshire (PRWEB) January 31, 2014
SKYE Business Solutions will be hosting the third of their four-part webinar series titled "Leadership Success Navigator" on February 18, 2014 at 1pm EST. The free webinar series is designed to help individuals develop leadership skills and improve company performance.
David Liddell, CEO and Founder of SKYE Business Solutions, is hosting the Leadership Success Navigator webinar series. Liddell speaks from more than 20 years of experience in organizational and business growth.
"The third webinar focuses on exploring the pathway to real leadership. This seems like an easy concept, but it's one most executives fail to understand, " Liddell said.
During each webinar, attendees learn about important aspects of leadership through real-world situations. All materials for the webinar will be sent to participants in advance.
To register for the free webinar series, please visit http://www.skye-solutions.com or call 877-603-7593. For questions regarding the event or SKYE Business Solutions, please email info(at)skye-solutions(dot)com.
###
ABOUT DAVID LIDDELL
David Liddell possesses more than 20 years of experience in organizational and business growth. He is an expert problem solver, trainer, facilitator, coach, and speaker. Prior to founding SKYE Business Solutions, David honed his skills in business development, employee retention, training and coaching through his work in the manufacturing, technology distribution, and information technology consulting industries. Today, he continues to share his expertise at speaking engagements and with clients of SKYE Business Solutions.
ABOUT SKYE BUSINESS SOLUTIONS
SKYE Business Solutions was founded in 2002 by leadership coach, David Liddell. SKYE Business Solutions delivers pragmatic leadership development, leadership training, business training and development, executive coaching and strategic planning services designed to achieve measurable results. By creating customized plans of action, each service is tailored directly to a clients needs in order to quickly and effectively generate results. SKYE Business Solutions is conveniently located in the Boston area and consults clients throughout the New England region.