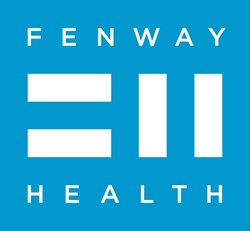 "This is the first known study that examined the prevalence of AAS use among gay and bisexual boys. We hypothesized that a disparity would exist; however, we were rather shocked at the magnitude..." -- Dr. Aaron Blashill
Boston, MA (PRWEB) February 03, 2014
A new study published online in Pediatrics, the official journal of the American Academy of Pediatrics, shows that gay and bisexual boys use anabolic-androgenic steroids (AAS) at rates much higher than their straight counterparts.
Aaron Blashill, PhD, and Steven Safren, PhD, investigators at The Fenway Institute utilized a nationally-representative dataset of 17,250 US adolescent boys ages 14 – 18 years old to assess if there were higher rates of AAS use among gay and bisexual boys compared to heterosexual boys. They found that 21% of gay and bisexual boys compared to 4% of heterosexual boys used AAS at least once in their lives. Gay and bisexual boys were also much more likely to be heavy users of AAS (4% compared to 0.7% of heterosexual boys).
Anabolic-androgenic steroids (testosterone and synthetic derivatives) are substances typically used to increase strength, performance, and muscularity. Unfortunately, chronic use of AAS is associated with poor health outcomes, including cardiovascular, neurological, endocrine, and psychiatric complications. Previous research suggests that between 1% and 5.4% of adolescent boys have used AAS; however, no known studies have examined the prevalence of AAS use among gay and bisexual boys.
"This is the first known study that examined the prevalence of AAS use among gay and bisexual boys. We hypothesized that a disparity would exist; however, we were rather shocked at the magnitude, with gay and bisexual boys being over 5 times more likely to use AAS compared to heterosexual boys," said Dr Blashill.
LGBT (lesbian, gay, bisexual and transgender) young people experience bullying, verbal and physical harassment at rates much higher than their straight peers and Blashill noted that gay and bisexual boys may be at elevated risk of AAS use due to increased symptoms of depression, victimization, substance use, and poor body image because of this.
The data used for this study was excerpted from a research project being supported by the Center for Population Research in LGBT Health at The Fenway Institute.
For more than forty years, Fenway Health has been working to make life healthier for the people in our neighborhood, the LGBT community, people living with HIV/AIDS and the broader population. The Fenway Institute at Fenway Health is an interdisciplinary center for research, training, education and policy development focusing on national and international health issues. Fenway's Sidney Borum Jr. Health Center cares for youth and young adults ages 12 to 29 who may not feel comfortable going anywhere else, including those who are LGBT or just figuring things out; homeless; struggling with substance use; or living with HIV/AIDS. In 2013, AIDS Action Committee of Massachusetts joined the Fenway Health family, allowing both organizations to improve delivery of care and services across the state and beyond.