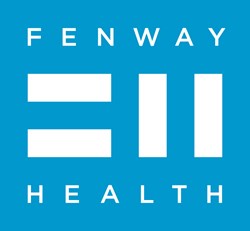 "To decrease further spread of HIV among Black MSM, new interventions will have to address social and structural, as well as individual behavioral and biological, issues." -- Kenneth H. Mayer, MD
Boston, MA (PRWEB) February 01, 2014
An analysis of data from a six-city study of Black gay, bisexual and other men who have sex with men (MSM), and published January 31 in the academic journal PLOS ONE shows a correlation between HIV infection and a number of factors including higher rates of unemployment, lower socioeconomic status, and other sexually transmitted infections. The study, HPTN 061, was coordinated by the HIV Prevention Trials Network (HPTN) and funded by the National Institutes of Health.
The analysis, led by Dr. Kenneth Mayer of Boston's Fenway Health found that:

Newly diagnosed HIV-positive Black MSM were significantly more likely to be unemployed compared to HIV-uninfected Black MSM;
More than half of the Black MSM participants reported being poor and experiencing depression and internalized homophobia;
Newly diagnosed Black MSM were more likely to have unprotected receptive anal sex with a male partner in the last six months; and to be diagnosed with syphilis, rectal gonorrhea, and urethral or rectal chlamydia.
Black MSM account for more than 20 percent of new HIV infections in the United States despite being a very small percentage of the overall population. Enhanced understanding of factors associated with undiagnosed infections can help inform programs needed to address this epidemic. Culturally-tailored approaches that address economic disenfranchisement, increase engagement in care, offer routine screening for sexually transmitted infections, provide earlier treatment for HIV-infection and chemoprophylaxis for high-risk uninfected Black MSM, in conjunction with evidence-based prevention interventions to reduce unprotected anal sex, may help decrease further transmission in this heavily impacted community.
"This study, HPTN 061, has helped to clarify the many factors which contribute to the disproportionate HIV epidemic in Black American men who have sex with men. To decrease further spread of HIV among Black MSM, new interventions will have to address social and structural, as well as individual behavioral and biological, issues," said Kenneth H. Mayer, MD, Medical Research Director and Co-Chair of The Fenway Institute of Fenway Health and lead author on the paper.
"This is a significant paper on many fronts, underscoring the relationships between HIV infections and structural forces that contextualize the lives of many at risk men. The finding supports a long held community view that prevention efforts must include social and economic factors in addition to biomedical and sexual behavioral components," said Darrell P. Wheeler, PhD, MPH, Dean of the Loyola University School of Social Work and one of the paper's co-authors.
"We also need to address these social and economic factors over the long-term. Structural interventions beginning early in life, such as well-resourced public schools and changes in criminal legal policy are needed, to reduce the risk of future unemployment, low socioeconomic status and associated health outcomes," added Beryl Koblin, PhD, Head, Laboratory of Infectious Disease Prevention, New York Blood Center and another co-author.
PLOS ONE is an international, peer-reviewed, open-access, online publication. PLOS ONE welcomes reports on primary research from any scientific discipline. Data used to produce these findings came from the HPTN 061 study, which enrolled a total of 1,553 MSM between 2009-2011 through sites in six U.S. cities; Emory University in Atlanta, GA; The Fenway Institute in Boston, MA; New York Blood Center in New York, NY; University of California Los Angeles in Los Angeles, CA; the San Francisco Department of Public Health in San Francisco, CA; and The George Washington University in Washington, DC.
More about Fenway Health and The Fenway Institute online at http://www.fenwayhealth.org.