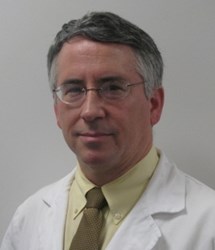 Abington, PA (PRWEB) February 03, 2014
Dr. Laske specializes in the diagnosis and treatment of brain tumors, pituitary tumors and spinal disorders. His clinical experience includes advanced surgical options for brain and pituitary tumors, painful spinal conditions, brain aneurysms and stereotactic radiosurgery. Dr. Laske has been voted a Top Doctor in Philadelphia Magazine for 2010, 2011, 2012, 2013 and is listed as a Top Doctor in America for Neurosurgery.
Dr. Laske joined Neurosurgical Associates of Abington and Steven J. Barrer, MD, Michael S. Yoon, MD and Jonas J. Gopez, MD.
For more information, visit their website, [http://www.myahphysicians.org/nsaa or call 215-657-5886.
About Abington Health
Abington Health is the umbrella organization that encompasses its flagship hospital, Abington Memorial Hospital, in Abington and Lansdale Hospital in Hatfield Township. Abington Health also includes four convenient outpatient facilities, Abington Health Center - Schilling in Willow Grove, Abington Health Center - Warminster in Bucks County, Abington Health Center – Blue Bell and Abington Health Center – Montgomeryville in North Wales. Together, these facilities serve more than 39,000 inpatients, 134,000 emergency patients and over 653,000 outpatient visits annually.
More than 1,400 physicians are on staff at both Abington Memorial Hospital and Lansdale Hospital. Additionally, Abington Health Physicians is an employed network of primary care physicians and specialists. Abington Health has more than 6,100 employees, making it one of the largest employers in Montgomery County.