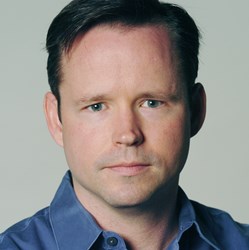 In the exploding e-commerce space, security is top of mind these days and Brian Krebs is the reason why.
Newburyport, Mass. (PRWEB) February 03, 2014
Brian Krebs, the investigative journalist responsible for revealing to the world news of the recent security breaches at Target, Neiman Marcus and Michael's, will deliver a keynote address at the CNP Expo. Krebs is the second announced speaker to headline the educational program at the 2014 CNP Expo in May.
Brian Krebs is the author of KrebsonSecurity.com, a daily blog dedicated to in-depth IT security news and investigation. From 1995 to 2009, he was a reporter with the Washington Post, authoring more than 1,300 posts for the Security Fix blog, as well as hundreds of stories for washingtonpost.com and The Washington Post newspaper, including eight front-page stories.
"In the exploding e-commerce space, security is top of mind these days and Brian Krebs is the reason why," said Steven Casco, CEO of CardNotPresent.com and the CNP Expo. "Brian is one of the only people card-not-present companies can listen to for a complete picture of what they're up against. Featuring him at the CNP Expo is the latest example of how attuned we are with the challenges of the moment and delivering content merchants and payment providers can use to truly help their businesses."
The CNP Expo, in its third year, is the premier educational and networking experience for merchants that accept e-commerce, mobile and MOTO (card-not-present) payments. This year's CNP Expo, which runs May 19-22, 2014, returns to the Omni Orlando Resort in ChampionsGate, Fla. Attendance doubled from the event's inaugural year in 2012 to more than 500 attendees last year. Expo organizers expect similar growth this year.
Early-bird pricing to attend the event—$450 for merchants and $950 for CNP professionals—is in effect until Feb. 7, 2014. For more information about the CNP Expo visit http://cardnotpresent.com/cnpexpo/.
About the CNP Expo
The CNP Expo was created by CardNotPresent.com in response to a need communicated by its readers for an event focused clearly on card-not-present payments. For merchants that accept payments via e-commerce, mobile, telephone and catalogue sales and the technology providers serving them, the CNP Expo is the breakthrough event in the industry. It provides unparalleled opportunities for basic and advanced education about all card-not-present issues and a networking environment that fosters the partnerships driving a growing industry forward. For more information about the CNP Expo and CardNotPresent.com contact Jen Casco at jenn(at)cardnotpresent(dot)com or call 978.761.9199.