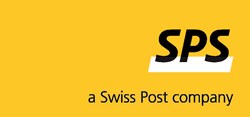 New York, NY (PRWEB) February 06, 2014
Swiss Post Solutions (SPS), a premier provider of business process outsourcing and digitization solutions, announces new programs and business initiatives to kick off the 2014 fiscal year, including enhanced digital solutions, new employee development programs, and increased technology investments.
With digitization as a key focus for many organizations, SPS has announced that it is devoting additional resources to its Document Processing Centers in North America to better support client's digital transformation efforts. "We have seen tremendous growth and interest within our digitization and scanning solutions in the last year. As we continue to expand the scope of our document services, we look forward to demonstrating the value of implementing digital processes to a broader range of industries," said Tom Carroll, Document Processing Service Director for SPS.
In addition to SPS' emphasis on Document Process Outsourcing, the company has identified four additional strategic focal points for the year:
•Innovation: SPS continues its fervent commitment to delivering innovation to its clients by developing strategic partnerships and evaluating technology platforms on an ongoing basis.
•Employee Development: SPS is pleased to report considerable enhancements in its employee development series, most notably the enterprise-wide Leadership for Growth training that will be provided to all SPS employees across North America.
•Internship Program: The geographic expansion of Swiss Post Solutions' internship program to new cities nationwide is an important element to the company's renowned recruiting plan.
•Expanded National Capabilities: SPS noted that it has launched additional process capabilities and dedicate more operational resources in order to support nationwide installation of client programs.
CEO of SPS NA, Dan Moscatiello stated that, "2013 was an outstanding year for SPS and we anticipate steady growth while expanding our geographic presence. The marketplace has responded positively to our services and value proposition, as evidenced by many new client relationships and contract extensions. Our 2014 initiatives aim to further support these existing clients as well as service new clients."
About Swiss Post Solutions
SPS is a leading provider of solutions for the outsourcing of strategic business processes and offers comprehensive services in document management. SPS' 6,500 employees serve business clients in the areas of insurance, banking, telecommunications, media, retail, energy supply and travel & transportation. Part of the Swiss Post group, SPS is headquartered in Zurich (Switzerland) with an active presence in all important international economic regions.
SPS North America offers a comprehensive suite of business process outsourcing solutions and document management services including the transformation of key business applications from paper to digital documents enabling improved workflow and driving enhanced efficiencies. In the field of outsourced office services, SPS North America provides mailroom management, managed print services, reprographic services, IT helpdesk support, Front of House and reception services. The company has offices in New York City (HQ), Los Angeles, San Francisco, Chicago, Washington DC and Toronto, and operates secure document processing centers in Long Island City and Toronto.