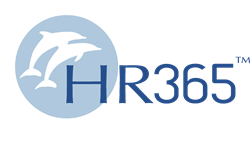 Pittsburgh, PA (PRWEB) February 06, 2014
HR365 by Cima Software is an application-driven solution aimed at streamlining processes for human resources departments. Major pain points in human resources include an overwhelming amount of employee documentation and paperwork. The entire department is paper and process intensive. HR365 addresses these pain points and more, cutting costs and saving time.
According to Forrester research, human resources "use 50% of all its available time to process employee information and to address questions and requests." Common employee file management issues within the department include storage, retrieval, inaccessibility, and compliance with regulations. HR365 improves the management of employee files while creating a central location for instant access to critical information. Security permissions can be set within the system, ensuring that confidential information is kept private, and compliance with regulations met.
Eliminating paperwork reduces storage costs, improves efficiency, and saves time. While HR365 eliminates paperwork, the solution has the ability to automate human resources processes while integrating with existing ERP systems.
Every employee has a paper trail and HR365 makes it possible to remove the paper and streamline the processes making for a more efficient department. Speed up processes such as employee on-boarding, track status of new hires, employee reviews, update certifications, and update employee policies all from the system, allowing the entire organization to have visibility to any changes.
All information created throughout the entire employee lifecycle – from hire to end of employment – is captured, stored and tracked automatically. Electronic forms can be used for applications, vacation requests, etc., ensuring the completeness of documentation. By choosing the right solution, HR departments can fulfill their mandate of managing the vast amount of employee information and the company's most expensive asset securely and effectively, while at the same time serving its important role within the organization.
To learn more about regaining time lost in human resources with HR365, please visit: http://cima-software.com/?page_id=104.
About Cima Software:
Cima Software has spent the past ten years developing solutions to help companies reduce costs and become more productive by better managing their information. The company's mission is to help organizations, regardless of their size, optimize their productivity and competitiveness in this increasingly challenging market. Providing reliable and high performance, process oriented content management solutions that are practical, easily installed, and cost effective.