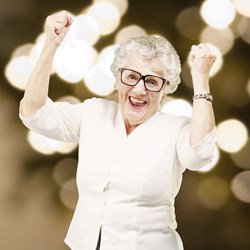 I was very pleasantly surprised
Amesbury, MA (PRWEB) February 02, 2014
Contract rehabilitation service companies, providing physical, occupational, and speech therapy, base their charges on a percentage of revenue, which places an emphasis on increasing levels of rehabilitation service, not cost efficiency.
Arete Rehabilitation, by comparison, provides high quality rehabilitation services for a fixed monthly rate – saving their customers an average of 20%. All Arete physical, occupational, and speech therapists are state licensed and certified (as required by professional associations) with sub-acute and long term care experience. The rehabilitation team is dedicated to the facility and provides comprehensive services including: patient treatment, staff education and in-service training, care plan and family meeting attendance, and participation in facility identified needs. The Arete solution is designed to allow skilled nursing facilities to concentrate their resources on patient care – not rehabilitation costs. Arete covers therapists' malpractice insurance, hardware requirements, and documents all patient-related treatment using a web-based proprietary software system called Care Point. Arete contracts directly with skilled nursing facilities.
"Arete Rehabilitation is the leading the way in changing how rehab services are provided," stated company founder Dr. Janet Mahoney. "We exist to give skilled nursing facilities a viable way to provide high-quality rehabilitation services at costs far lower than that of other contract rehabilitation providers. Our clients will not only weather the current industry reimbursement uncertainties, but will thrive."
Arete also offers rehabilitation program management, short and long term facility coverage for private practice, nursing homes, and acute care facilities. Arete Rehabilitation is currently located in Massachusetts and plans to expand across the U.S.