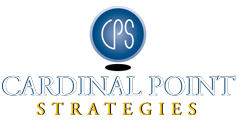 "Specialized training has become more critical today than ever as in some cases it very well could mean the difference between life and death." – Paul Goldenberg, President, Cardinal Point Strategies
Hamilton, New Jersey (PRWEB) January 31, 2014
Cardinal Point Strategies (CPS) is pleased to announce a specialized training practice to provide knowledge management, training, exercises and education to governmental agencies, private sector businesses, and non-profit organizations.
To oversee the knowledge management, training, and exercise practice, CPS has brought on two new senior executives in Doug Beaver and Tom Walton. Mr. Beaver is a former law enforcement professional with a strong background in operational policy development and incident management and response. Mr. Walton was previously a senior Security Specialist for the U.S. Department of Homeland Security in Washington DC and responsible for the execution of national programs with specific attention to the collection of tactical unit readiness and training standards data, and coordination with state, local, and federal agencies in the delivery of table top exercises and training.
CPS offers training and assessment services for the public and private sectors worldwide. The exercise, education and development practice is specifically organized to conduct non-partisan research and management studies, support the development and enhancement of private enterprise effectiveness, and conduct a blended learning solution through the use of online and facilitator-lead training.
CPS is currently launching national initiatives focused on countering violent extremism, cyber security, tabletop exercises, and the training of elected officials in preparedness and crisis management, while partnering with national and state government, public safety, and NGO associations.
One critical and timely service now being offered is to increase an organization's emergency response and preparedness through the use of Tabletop Exercises. CPS' tabletop exercise program is led and facilitated by Ted Macklin, a nationally recognized leader in homeland security preparedness. Tabletop exercises simulate crisis or emergency situations that are designed to measure the preparedness of officials, test the resiliency of the community's response and ensure that all stakeholders in the community – from law enforcement, first responders and public safety personnel to schools, hospitals, private sector and critical infrastructure – understand their roles and the roles of others in dealing with an emergency. The exercises also "stress-test" plans to identify gaps and areas that may require improvements.
About Cardinal Point Strategies
Cardinal Point Strategies, LLC, is a strategic advisory consulting firm that advises local, state and federal government agencies including DHS on matters including counter terrorism, crisis and risk management, cyber security and international and domestic policy for legislation and investigation of hate crimes, community conflict and combating violent extremism. To learn more, visit: http://www.cardinalpointstrategies.com