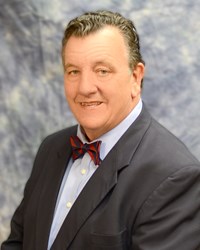 Myrtle Beach, SC (PRWEB) February 02, 2014
Legal marketing and management expert Ken Hardison recently joined best-selling author and marketing expert, Dan Kennedy, along with a select group of the world's leading experts to co-write the book titled, Stand Apart: Stand Out Strategies from Today's Leading Entrepreneurs and Professionals to Help You Achieve Health, Wealth, & Success. The book was released on January 16, 2014 by CelebrityPress™ - a leading business book publisher.
CelebrityPress™ describes the book: "The people who stand apart in the New Economy are not the 'same old, same old.' Stand Apart is a compilation of practical advice from authors all around the world. You can read for yourself the way that the Celebrity Experts® in this book, led by Dan Kennedy, stand apart. These are people who willingly share their knowledge and will guide and coach you to success in their fields. They have accomplished their goals and…stand apart!" Ken Hardison contributed a chapter titled "Stand Out By Reversing Your Prospects Risk!"
On the day of release, Stand Apart reached best-seller status in four Amazon.com categories - reaching as high as #2 in the "Direct Marketing" category. The book also reached best-seller status in the following categories: "Sales and Selling," "Marketing" and "Entrepreneurship."
Ken is the founder and president of PILMMA (Personal Injury Lawyers Marketing and Management Association). PILMMA is the only legal marketing and management association exclusively for injury and disability lawyers. For more information, visit http://www.PILMMA.org.
Ken was chosen as Glazer Kennedy's Inner Circle's Diamond Coaching Contest Winner for 2010. His cutting-edge submission focused on the promotion of PILMMA's Marketing and Management Summits. His breakthrough, cost-free marketing technique promoting PILMMA's Fall 2010 Summit at the Wynn in Las Vegas, more than doubled the Summit's attendance.
He is also the author of "How to Effectively Market Your Personal Injury Law Practice in the 21st Century" and numerous articles on marketing and managing injury and disability practices. He frequently addresses other lawyers and professional organizations focusing on marketing and managing contingency based law firms.
After such a successful release, Ken Hardison will be recognized by The National Academy of Best-Selling Authors™, an organization that honors authors from many of the leading independent best-seller lists.
To order a copy of the book, please go to http://www.amazon.com/gp/product/0989518752/ref=as_li_ss_tl?ie=UTF8&camp=1789&creative=390957&creativeASIN=0989518752&linkCode=as2&tag=dicksnantonag-20
The royalties from this project will be given to Entrepreneur's International Foundation, a not for profit organization dedicated to creating unique launch campaigns to raise money and awareness for charitable causes.
More About Ken Hardison:
Ken Hardison practiced injury and disability law for over 32 years, and built one of the largest Personal Injury Law Firms in the state of North Carolina and he still actively participates and consults his former partner Ben Cochran regarding the marketing of the firm. Go to http://www.LawyerNC.com to learn more about the law firm Ken helped build.
About Celebrity Press™:
Celebrity Press™ is a business book publisher that publishes books from thought leaders around the world. Celebrity Press™ specializes in helping its authors grow their businesses through book publishing. Celebrity Press™ has published books alongside Brian Tracy, Dr. Ivan Misner, Ron Legrand, Mari Smith, Kelly O'Neil, Alexis Martin Neely and many of the biggest experts across diverse fields.
Learn more at http://www.CelebrityPressPublishing.com