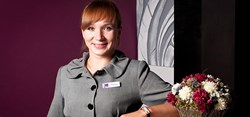 (PRWEB) January 31, 2014
Area students and employers will now have access to training in one of the fastest-growing industries thanks to a new associate degree program being introduced at National College's Columbus, Ohio and Florence, Kentucky campuses. The tourism and hospitality management program (http://www.national-college.edu/programs/tourism-hospitality-associates/) integrates courses in business, hospitality, and tourism to provide students with the skills and expertise they will need to excel in entry-level and supervisory management, marketing, or operations positions in this exciting industry.
"As the tourism industry continues to see tremendous growth, access to quality career-focused education and hands-on training in the industry's latest practices is invaluable," said Lew Bishop, director of National Center for Tourism & Hospitality.
The program encompasses a broad range of exciting career opportunities in industries that include: hotel, lodging, casino, and resort; restaurant, commercial food service, and catering; convention, meeting, and event planning; tourism destinations and attractions, leisure, recreation, entertainment, and athletic program management; airline, rail, cruise, and other transportation; spa, golf, and wellness management.
In addition to core coursework requirements, students will have the opportunity to gain practical knowledge through an externship placement with a local tourism/hospitality-related enterprise. Students will also be given the opportunity to earn several highly sought-after industry-recognized certifications throughout their training, including food safety, customer service, lodging, destination management, alcoholic beverage control, and hospitality accounting certifications, among others.
All programs benefit from the hallmarks of the National College educational approach: small class sizes, individual attention, instructors with real-world experience who teach the skills needed in today's workforce. Tuition-free refresher courses and lifetime access to the university's online research library allow graduates to keep their skills up-to-date, while lifetime access to National College's 30-campus network of career centers gives graduates a ready resource when they wish to seek new employment opportunities.
Prospective students seeking more information about the tourism and hospitality management program should contact 888-956-2732, visit the campuses in person, or send an email to info(at)national-college(dot)edu. Spring term classes will begin Feb. 17.
For additional information, visit http://www.national-college.edu/programs/tourism-hospitality-associates/.
Founded in 1886, National College and American National University are dedicated to the training and education of men and women for a full life and a successful career in a number of fields in business, computers, and health care. National College and American National offer more than 45 academic programs including a master of business administration, numerous degree and diploma programs, English as a Second Language, and corporate training. Serving 31 communities through campus locations in Virginia, West Virginia, Tennessee, Kentucky, Ohio, and Indiana, National College and American National currently serve approximately 7,000 students annually.