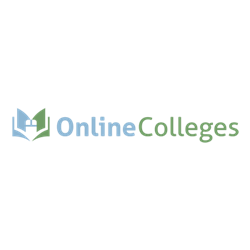 Top Colleges is a powerful new tool that we hope helps our visitors succeed in both their educational and career endeavors.
Foster City, California (PRWEB) May 20, 2014
OnlineColleges.com, a resource for students pursuing an online education, has launched Top Colleges, a tool that ranks more than 7,600 colleges in three areas: affordability, flexible offerings and education quality. The tool incorporates a spectrum of data points from the Bureau of Labor Statistics and the National Center for Education Statistics that allows users to create customizable college lists to meet their specific educational goals and needs.
"Each college excels in its own way, making it difficult for prospective students to compare educational options across universities," says Mark Burnham, spokesperson for OnlineColleges.com. "With our Top Colleges tool, students can utilize its flexible list building feature to learn about several schools at once, in order to make more informed decisions about their educational futures."
The Top Colleges tool aggregates facts about each college and returns them in an easily digestible format, including interactive tables and data visualizations. Future and current students can compare universities side-by-side to learn about enrollment rates, tuition costs, job placement services, academic counseling options and more.
"Choosing a college is a major decision — a huge investment of time, money and effort," Burnham notes. "Students should know the value that each prospective college offers for their future. Top Colleges is a powerful new tool that we hope helps our visitors succeed in both their educational and career endeavors."
For more details and news related to the Top Colleges tool and other information about online colleges and educational news, please visit OnlineColleges.com or follow it on Facebook, Twitter or Google+.
About OnlineColleges.com
OnlineColleges.com is a resource for individuals considering an online education. With information on colleges by subject, degree and location, OnlineColleges.com connects students to the tools and information they need to find an online school and program that fits their needs. OnlineColleges.com is owned and operated by QuinStreet, Inc. (NASDAQ: QNST), one of the largest Internet marketing and media companies in the world. QuinStreet is committed to providing consumers and businesses with the information they need to research, find and select the products, services and brands that meet their needs. The company is a leader in visitor-friendly marketing practices. For more information, please visit QuinStreet.com.
###