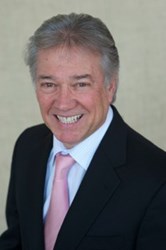 Dallas, TX (PRWEB) February 01, 2014
Dr. Michael Neeley's utilization of ClearCorrect cosmetic dentistry in Dallas, TX is helping patients achieve their resolutions for teeth straightening in 2014. As a leading general dentist, Dr. Neeley offers a ClearCorrect, which is designed to restore your oral health and deliver the award-winning appearance and smile that you deserve.
ClearCorrect is a method of achieving straight teeth by the placement of clear aligning trays custom generated to your jaw and mouth. Dr. Neeley works closely with each patient to identify the alignment problems and end result goal. After the initial work, a series of clear trays are made that are designed to help move the teeth. Each set of trays is created to move the teeth a small amount and one is worn at a time until the desired movement is achieved. Once that happens, the patient begins to wear the next tray in the series to further the teeth straightening process. It can be thought of like an old-fashioned animation frame where slight movement occurs with each set of trays until the final result is achieved.
Cosmetic dentistry in Dallas, TX has evolved to include a wide range of services that have helped many people over the years to improve their smiles. Because Dr. Neeley is concerned with a patient's overall health as well, they can trust that he monitors all aspects of their oral health along with the cosmetic appearance.
Any patient in the Dallas, TX area with teeth straightening or other cosmetic dentistry treatments on their 2014 New Year's resolution lists should contact Dr. Neeley's office to schedule a consultation today to learn more about ClearConnect.
About The Doctor
Michael Neeley, DDS, PA, is a general dentist offering personalized dental care for Dallas, TX gum disease patients. Dr. Neeley is part of one percent of dental professionals providing the LANAP FDA cleared laser procedure for gum disease and periodontal treatment. To learn more about Michael Neeley, DDS, PA, and his dental services visit his website at http://www.dallasdds.net and call (214) 306-9033.