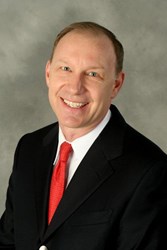 Falls Church, VA (PRWEB) February 02, 2014
Dental implants are now available for patients seeking to replace missing teeth this new year in Falls Church, VA. There are different dental implants procedure options for patients depending on their level of jaw bone support.
Replacing missing teeth is a common resolution, as most adults between the ages of 35 and 44 will have lost at least one tooth due to gum disease, decay or injury. Additionally, 26 percent of individuals age 74 and over will have lost all of their permanent teeth.
It is important to replace missing teeth as soon as possible. Just one tooth lost can lead to more tooth loss because this gap creates strain for the other teeth by causing them to tilt, drift, break and become misaligned. When teeth are missing for an extended period of time, bone loss occurs and this limits the support left for dental implants in the future.
There are many benefits to using dental implants to replace missing teeth. Dental implants differ from removable prosthetics in that they are placed directly into the jawbone, significantly increasing the likelihood of a successful procedure. They are a long-term option for tooth replacement. It is for these reasons that Dr. Dougherty is offers people dental implant procedures for their tooth replacement needs.
Individuals who are interested in learning more about the procedure can refer to Dr. Dougherty's website or call his office for a consultation today.
About the Doctor
William V. Dougherty, III, DDS is a general dentist offering patients personalized dental care in Falls Church, VA. He is part of one percent of dental professionals providing the LANAP FDA cleared laser procedure for gum disease and periodontal treatment. To learn more about William V. Dougherty, III, DDS and his dental services visit his website at http://www.doughertylaserdentistry.com and call (703) 584-7554.