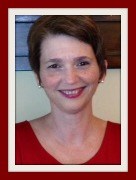 It was a pleasure leading such an esteemed organization. I'm looking forward to many years of speaking and training groups around the world through my work at Triangle International.
Wake Forest, NC (PRWEB) February 03, 2014
After 14 years, ICLMA's Founder has officially retired from the association.
ICLMA began years ago when the independent concierge industry was still in its infancy. If you looked around the United States back then, you might have found two dozen concierge services, but certainly no more than that. Sensing a need, in 1997, Katharine propelled her meeting planning business into something more cutting edge: a company that could offer concierge services and products to an eclectic range of industries that had yet to discover the world of the concierge.
A few years later, with only a handful of concierge from around the world to draw upon, Katharine successfully created an association for independent concierge and launched it in the winter of 2000.
Katharine is considered by many to be one of the founders of the independent concierge industry and is the most sought out concierge trainer in the world. She has trained thousands of concierge from over 50 countries.
Katharine, who is an extremely dynamic motivational speaker, will continue her speaking and training career and her work at Triangle International. She is also currently working on her fourth book about how to live a positive life due out later this year.
If you are interested in hiring Katharine as a trainer, consultant or speaker, she can be reached through her websites at http://www.triangleinternational.com and http://www.katharinegiovanni.com