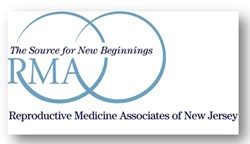 The wellness program provides a complete and holistic approach to health and wellness using natural interventions to complement clinical care.
Morristown, NJ (PRWEB) January 31, 2014
Reproductive Medicine Associates of New Jersey, (RMANJ), a compassionate expert in the field of Assisted Reproductive Technology (ART) focused on patient centered care, announced their new Collaborative Wellness Program. The wellness program provides a complete and holistic approach to health and wellness using natural interventions to complement clinical care. RMANJ has also been reviewed and approved by NJ Top Docs (http://www.njtopdocs.com/RMANJMorristown).
The Collaborative Wellness Team at RMANJ provides judgment-free emotional and physical support during your time in care. Their knowledgeable team of health professionals can be a helpful sounding board whether you're thinking about infertility treatment for the first time, in the middle of a treatment cycle, or deciding which third party reproduction options are best for you. Based in their Basking Ridge, NJ office, the Wellness Team provides convenient appointment hours, working collaboratively with an RMANJ physician and nurse to make sure both the mind and body are given the attention and support needed to maximize your chance of success.
The Wellness Team provides counseling, acupuncture, yoga, nutritional guidance, and other natural interventions including:
Traditional & Needle-Free Acupuncture
Yoga & Relaxation Techniques
Individual or Couples Counseling
Specialized Support Groups
Third-Party Reproduction Counseling
Nutritional Counseling
Patient-To-Patient Networking
Bette Galen, LCSW and Jennifer Gamper Meenan, BSN, RN, MSW, LCSW are both licensed clinical social workers with RMANJ who specialize in providing problem-solving strategies in a supportive environment through individual and couples counseling, specialized support groups and relaxation techniques. One of the most challenging aspects of the infertility experience is dealing with the emotions related to medical treatment, the uncertainty of outcomes, and the challenge of having to make important decisions. "What I love most about my work is the ability to help a person or couple fell more hopeful and ready to face the next challenge. We all need to be heard, which is why it is always the first step I take in every relationship," shares Jennifer.
Acupuncture is an ancient Chinese medicine treatment dating back to around 3,000 years ago that promotes mind and body balance. Traditional Chinese Medicine (TCM) approach to enhancing fertility is to strengthen the entire system, so that our bodies and overall health are at their peak when trying to achieve and sustain a healthy pregnancy. Stimulation of key energy points are believed to regulate spiritual, mental, emotional, and physical balance, helping to restore our natural state of wellness. Marc Passmann, LAC is an expert in advanced acupuncture who specializes in working with women and men during treatment for infertility. "I am truly fascinated by the body and how it functions. The theory of Eastern Medicine and philosophy in general has motivated me throughout my professional career to help people heal and move through life with the greatest ease."
The Collaborative Wellness Team works closely with Be Well. Wellness Center in Morristown, NJ, offering you with a wide range of resources their skilled team has to offer. Wellness is multifaceted. To successfully create a positive and lasting change in yourself, you must address all areas of wellness- mind, body, spirit, and soul- as one. Whether it's individualized nutrition counseling, and educational classes or therapeutic yoga classes, they are available to help provide you a complete and holistic approach to health and wellness.
We invite you to learn more about these supporting services at RMANJ.com. To make an appointment with the Wellness Team, please call (973)656-2865.
Reproductive Medicine Associates of New Jersey have pioneered and successfully implemented a cutting-edge technology, known as Comprehensive Chromosome Screening (CCS) to more accurately detect healthy embryos that will lead to successful pregnancies and ultimately healthy babies. Other centers have attempted similar testing methods, but RMANJ is the only fertility center in the world to have developed a system of unprecedented accuracy, fully validated through years of rigorous clinical research. RMANJ's Comprehensive Chromosome Screening offers advanced embryo selection with extreme accuracy by detecting and avoiding use of embryos with chromosomal abnormalities prior to transfer and pregnancy.
The fertility experts at RMANJ have among the highest IVF success rates in the country. Since 1999, they have helped bring more than 30,000 babies to loving families. In addition to serving as the Division of Reproductive Endocrinology at Robert Wood Johnson University Medical School in New Brunswick, NJ, the practice has seven locations in New Jersey.
For more information please call RMANJ at 973-656-2089, or visit http://rmanj.com.