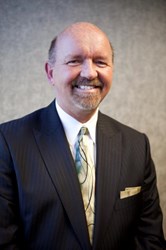 (PRWEB) January 31, 2014
Sandvold and Associates is proud to announce that CEO Terry Sanvold has been named the leading producer for Questar Capital Corporation. This is the second year in a row that he has received this award.
As the leading producer, Sandvold is the number one registered representative at Questar Capital based on sales of financial products. Sandvold joined Questar Capital in Feb. 2012 and became a top producer of that year. Questar Capital is a national independent securities broker/dealer. They recruit financial professionals and work with them to help them achieve success and realize their full potential. Questar Capital gives their representatives "the freedom to succeed."
Sandvold has been in the business for 27 years, providing investment products, insurance and other financial services since 1986. He works to help people get to their next financial level. In addition, Sandvold is very active in the community, having co-sponsored events for Children's Heartlink and actively working with the Alzheimer's Association.
For more information about Sandvold and his recent achievement, visit the Sandvold and Associates website at http://www.sandvoldandassociatestc.com/.
About the company:
Sandvold and Associates provides insurance and financial services and follows the basic premise of an objective-based, strategically-outlined, individual portfolio. At Sandvold and Associates, they have made it their mission to provide an honest, dependable and knowledgeable team of associates for clients and the public. They work diligently to help clients get to the next level in regards to their financial future, whether individual or business continuation. Sanvold and Associates is committed to providing their clients with expert services, personal attention and meeting their specific needs. Their services include retirement, investments, insurances, employer services and estate conservation. Visit their website for more information at http://www.sandvoldandassociatestc.com.
Registered Representative of and securities offered through Questar Capital Corporation (QCC), Member FINRA/SIPC. Advisory Services offered through Questar Asset Management (QAM) a registered investment advisor. Sandvold and Associates is independent of QCC and QAM.