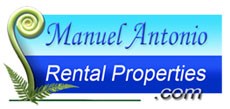 (PRWEB) February 04, 2014
There are few tourism-related industries which are so heavily dependent on the internet as the vacation rental industry. As an emerging market itself, vacation rentals began online. The internet created the platform and connectivity needed for the exchange of goods and services which were, by nature, not standardized. Every vacation rental home, luxury villa, condo and private resort is different. It requires a user-friendly, media-heavy platform to be able to market them.
The progenitor platform was, of course—VRBO (Vacation Rentals By Owner), an offshoot of FSBO (For Sale By Owner). Soon, thereafter, followed a number of other sites with similar ideas: Homeaway, Cyber Rentals, MAQ Beach, etc. But with a non-standardized good such as vacation rentals, a standardized platform is needed. The emerging leaders, Homeaway and Flipkey, began to buy up all of the competition and set the stage for a global, internet oligopoly.
This is the trend: As vacation rentals become more and more mainstream around the world, standardized online platforms will dominate the market. The smaller, subsidiary rental sites are either absorbed, or overshadowed as Homeaway and Flipkey become common household names.
These online platforms also support the multimedia needed to show off vacation rental properties. The sheer multitude of options in places such as Costa Rica is daunting to many customers. Potential renters can sort the properties based on their basic criteria—but from there, it is a game of who's got the catchiest thumbnail. People often spend only a few seconds skimming over each of the available properties, and if there is no eye candy to draw them in, the listing may not even get a 'click'. These days, it's not uncommon for a luxury vacation villa to have its own website, professional photos, aerial photos, a promotional video and 360-degree virtual tour.
With the heightening competition, and the fact that VRBO's aren't necessarily "by owner" anymore, more and more property owners are electing to hire a vacation rental agency to manage their properties. For absentee owners, this is a necessity—but it also makes sense for owners who live nearby but prefer to relieve themselves of the hassles of running a vacation rental.
Agencies such as Manuel Antonio Rental Properties in Manuel Antonio, Costa Rica, offer a full-service property management as well as vacation rental marketing—everything from paying the bills, managing repairs, online advertising and even concierge services. Absentee owners rest assured that their property is well cared for and well marketed.
Consumers are also becoming more and more demanding, as competition forces property owners and agencies alike to up the ante when it comes to services. No longer are renters content with a back-woods "for rent by owner" property with three broken lights and no hair dryer. They require the same amenities and services which they otherwise would have gotten at a hotel of commensurate quality.
With the standardization of modern-day online platforms, local vacation rental and property management agencies are well equipped to turn a back-woods "for rent by owner" property into a professionally-run vacation villa.