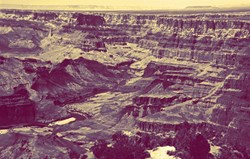 Los Angeles, CA (PRWEB) February 01, 2014
24-7 Van Lines – A Southern California premium moving service – has just finished a comprehensive upgrade of their long distance moving policy and procedure. Whereas long distance or even cross country moves have previously always been terms associated with stress, headaches, uncertainty, and shifty teams of movers, now – with 24-7 Van Lines – they can be associated with peace of mind, professionalism, and security.
24-7 Van Lines employs no part time or temporary employees. Meaning no John Doe truck driver with a single job contract and an unmarked truck will be entrusted with customers' valued possessions. Instead, 24-7 Van Lines uses only full time and fully qualified employees. All on-site moving staff are subjected to thorough background checks and have completed 24-7 Van Line's own comprehensive training program. Every employee is guaranteed to be professional, courteous, and assist the customer's individual needs. They are also guaranteed to show up on time, efficiently pack everything in line with the customer's preferences, and transport the customer's belongings in a timely manner.
In a situation as stressful as long distance moving, it can be a blessing to have the assistance of experienced movers. 24-7 Van Lines, however, recognizes that each customer's individual needs may vary. Some may prefer to take a more hands on approach and physically or strategically assist with the move. While others may prefer to just pick up the phone and let the professionals handle the rest. With 24-7 Van Lines new long distance moving procedures, customers are free to engage with the move to their preference, and if they like, will not have to lift a finger throughout the process. It is a system designed to work with the customer's preferences, for minimum stress and maximum peace of mind.
The most comprehensive part of the upgrade, however, is not even at the moving site(s). 24-7 Van Lines has massively beefed up its in-office consulting staff to help you with questions and concerns, guide you through the move, and provide a base of operations with which customers can keep in contact. All customers are provided with their own personal moving consultant, with whom they can pose questions and use to constantly stay in the loop. All consultants are familiar with the individual aspects of each move, and are qualified to dispense directions to the on-site employees. Furthermore, all trucks are fitted with GPS so customers – either through their personal moving consultant or each job's unique UPS-like tracking number –can be updated on the location of their precious belongings as they make their way across the country. There is no "It will get here when it gets here" attitude at 24-7 Van Lines.
Company spokesperson Mark Tanning had this to say about the upgrade: "We make it our job to provide maximum transparency, security, and accountability to our customers. I think with this latest update to our business model people will find we are conforming to those values more closely than ever."
When asked about her experience using 24-7 Van Lines to move from California to Colorado, one customer responded, "I was really impressed with the way they handled everything. I don't really have much stuff compared to most people, so I suspect it was a smaller job than they are used to. But they still treated me like I was a big-name client and where there for anything I needed. I don't know if I'll ever have to move long distance again, but I know who I'll use if I do."
For more information and a free quote visit 24-7 Van Lines at their Internet destination.