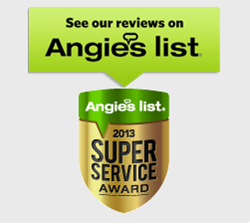 DC, VA (PRWEB) January 31, 2014
When a pipe breaks in the middle of the night homeowners do not think about the cost of the repair before they call a plumber; they only want to make sure that the home does not suffer unnecessary damage. The next day the homeowner then realizes what the cost for the repairs will be, especially for an after hours call, and they question whether or not they made the right decision. 4FastPlumber is pleased to announce that they are bringing their high quality service and affordable prices to 24 hour emergency service.
For more than 20 years 4 Fast Plumber has been providing northern Virginia and Washington, DC with exceptional plumbing services. Over those two decades 4 Fast Plumber made a name for itself by being upfront with homeowners about the cost of repairs and practicing the highest level of integrity in the industry. Because of this commitment to excellence, 4 Fast Plumber has become a well trusted and highly sought out plumbing service.
Homeowners who find that they need plumbing service in the wee hours of the morning can now call 4 Fast Plumber 24 hours a day. They will send over a well trained service team to take a look at the problem and get it fixed as quickly as possible. 4 Fast Plumber understands that late night plumbing problems are stressful for homeowners, and they do not try to take advantage of the situation by charging absurd rates for the work.
During normal business hours homeowners can schedule service at http://4fastplumber.com and place a request for service or an estimate. The staff at 4 Fast Plumber will get to the online request as quickly as possible, providing homeowners some of the most prompt service in the area. For these reasons 4 Fast Plumber stands to be one of the strongest plumbing companies in 2014 and beyond.
FOR MORE INFORMATION: Visit http://4fastplumber.com or call (800) 461-7770.