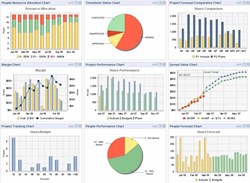 Dulles, Virginia (PRWEB) January 31, 2014
Unanet, a developer of services automation software that helps project-based organizations manage people and projects for improved efficiency and effectiveness, has announced the keynote speakers and sponsors for its upcoming 2014 annual customer meeting.
The annual meeting, known as the Unanet Champions Conference, is taking place at the Ritz-Carlton in Tysons, VA on March 13th and 14th. Over 150 customers and partners are expected to attend. The keynote speakers will be David Fields, Consultant, Speaker and Author and Stan Soloway, President and CEO of the Professional Services Council.
David Fields, author of The Executive's Guide To Consultants, will lead an interactive discussion showcasing techniques to improve confidence, creativity, teamwork and the return on expertise through both internal and external resources. David will share insights on how to 'make your ideas stick, generate long-term value, and develop customers that spend more, stay longer and refer you like crazy'.
Stan Soloway, leader of the Professional Services Council, the premier industry association of federal services contractors, will provide a high-level overview of the many and varied forces coalescing to shape the federal marketplace in 2014 and beyond. Soloway's presentation will explore the effects of long- and short-term budget trends, including sequestration and the government shutdown; market drivers and challenges motivated by politics, personnel issues, and other factors; and the range of policy initiatives affecting the industry supporting both defense and civilian agency customers. For any company that currently contracts with the government, is considering entering the federal space, or works with federal contractors, this session will provide valuable insights to inform their everyday business decisions.
In addition to keynotes, product training, customer insights, networking and product strategy sessions, the event will provide information for customers on Unanet's growing partner ecosystem. Gold Sponsors, who are supporting the event at the highest level, are BDO and Cordia Partners. Payroll Network and Digicon are Silver sponsors and Zoom Consulting LLC is a Bronze and Happy Hour reception sponsor. Evans Incorporated is the Breakfast Sponsor. In addition to being partners, Cordia, Digicon and Evans Incorporated are also Unanet customers.
More information on the Unanet 2014 Champions Conference is at: http://www.unanet.com/champions2014.
About Unanet:
Unanet is a leading provider of Cloud or On-Premise software for project-based organizations. Unanet delivers skills management, resource planning, budgeting & forecasting, timesheets & expense reporting, billing & revenue recognition, and project management reporting. Over 1,000 organizations rely on Unanet to maximize staff utilization, reduce administrative costs by 90%, improve invoicing by 10X, and support forward decision-making for improved operations.