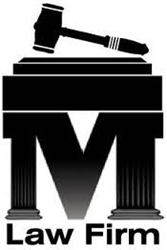 (PRWEB) February 07, 2014
The Arizona Court of Appeals has ruled that the North American Free Trade Agreement (NAFTA) does not exempt a Mexican firm from providing workers' compensation coverage for its employees doing business in Arizona, (Court of Appeals of Arizona,Division 1.
PORTEADORES DEL NOROESTE S.A. DE, C.V., uninsured employer, Petitioner v. The INDUSTRIAL COMMISSION OF ARIZONA, Respondent Adan Valenzuela, Respondent Employee Special Fund Division/No Insurance Section, Respondent Party in Interest.
No. 1 CA–IC 12–0038.)
The East Valley Tribune reported (Appeals Court Rules Mexican Firm Has to Provide Workers Comp for Employees Working in Arizona, January 16, 2014). According to the report, the Arizona judges rejected arguments that Arizona's requirements that employers care for injured workers were preempted by the federal constitution on the grounds that only the federal government could regulate foreign commerce. According to the report, the court unanimously held that there was no federal law or regulation that manifested an intent to preempt state worker-protection laws.
According to the report, the case arose out of a claim filed by Adan Valenzuela, a Mexican citizen and resident who had been injured in an accident in Arizona while on business on behalf of Porteadores del Noroeste S.A. de C.V., a Mexican firm. According to the report, Valenzuela received disability benefits in Mexico, but he did not receive compensation to cover all of his medical bills, so he filed a claim in Arizona. According to the report, at the time, Porteadores had no workers' compensation insurance, so a special fund of the Industrial Commission of Arizona paid Valenzuela's claim and then sought to recover from Porteadores. The Mexican company argued that the Arizona state court lacked jurisdiction because its business activities were governed by NAFTA and that requiring a foreign company to obey state laws was a violation of federal law. The judges for the Arizona court found that NAFTA only gave the U.S. government the right to challenge a state law, but that it did not preempt state laws automatically. Furthermore, they reasoned that the state had strong interest in protecting employees and that the Arizona no-fault system created an entitlement for all workers injured in Arizona.
"The Arizona's court's decision was a vital victory for workers and hopefully will be the law of the land not just in Arizona, but across the United States," said Adnan Munawar, Partner at Munawar & Andrews-Santillo LLP. "Had the court ruled in favor of the Mexican firm, certain employers would be free to send their workers to the United States without and responsibility for their safety. It is the policy of most states to require employers to provide for a safe work environment and to have workers' compensation insurance to provide for employees who are injured on the job, and allowing foreign companies to skirt this requirement would create a dangerous situation for workers and a financial burden on the state."
"While this ruling should be encouraging for workers across the nation, it also serves as a reminder of the lengths that some companies will go to in order to shirk their responsibilities toward their employees. Every year, there is a large number of instances of employers and insurance companies trying to have perfectly valid workers' compensation claims denied, and when that happens, it is essential that the employees have an advocate to stand up for their rights. In fact, hiring an experienced attorney to handle a workers' compensation claim from the beginning will make it less likely that it will be highly contested, which gives workers the best chance of receiving the maximum allowed compensation in the shortest amount of time possible. Any worker who is injured on the job should consult with a workers' compensation attorney and get a claim started immediately."
"If you or a loved one has suffered an injury or worse caused by the performance of a job, contact a New York Workers' Compensation lawyer to receive information about the workers' compensation claim process and get your claims started right away."
About Munawar & Andrews-Santillo, LLP
http://www.mlawfirm.com/area-of-practice/workers-compensation/
http://workers-compensation-lawyers-nyc.com/
http://workers-compensation-lawyers-nyc.com/how-to-file-workers-comp/
Munawar & Andrews-Santillo, LLP ("MLawfirm") is a Personal Injury Law Firm in New York City. Our team of highly qualified and skilled attorneys handles and represents clients in a wide range of legal areas including: Car/Auto Accidents, Bike Accidents, Truck Accidents, Construction Accidents, Workers Compensation, Medical Malpractice and No-Fault Collection/Litigation/Arbitration or Accidents. If you need legal help feel free to contact our attorneys. We are available 24 hours a day, 7 days a week, 365 days a year to our clients. Because Insurance companies have their attorneys, adjusters and representatives well trained to defend, delay and frustrate your right to recover full and adequate compensation and damages. One of our greatest strengths is that we are Trial Lawyers. That means we prepare client's case as if it is going to court and we use tireless effort to secure the best possible results for them. At Munawar & Andrews-Santillo LLP, a preeminent New York law firms, no case is too large or too small. Our attorneys treat all clients with the respect and dignity they deserve. Our law firm and attorneys work hard to deliver the very best results to all of our clients. Do you have a legal issue? Do not hesitate to call for free consultation at (212)-400-4000.
"Lawyer Advertising"
"Prior results do not guarantee a similar outcome."
"Content of the press release is not intended to provide legal or other advice or to create an attorney-client relationship."