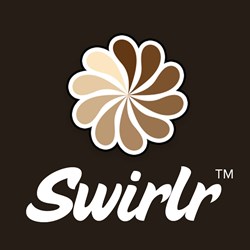 Swirlr will be the first unscripted dating show that is all about dating different, or 'swirling' as we like to phrase it.
Los Angeles, CA (PRWEB) February 03, 2014
"Swirlr," is a groundbreaking web series that features singles opening themselves up to finding love outside of their own race and/or culture. New webisodes to be released weekly on Swirlr.com via YouTube.
"Swirlr" is hosted by Christelyn Karazin and Jordan Harbinger. Christelyn is co-author of the book "Swirling: How to Date, Mate And Relate - Mixing Race, Culture and Creed," and Editor of the popular blog, BeyondBlackWhite.com. Jordan is a dating and body-language expert and co-founder of The Art of Charm.
About the Series
"Swirlr" begins with our relationship experts, Christelyn and Jordan, consulting two clients who are looking to expand their dating options in the quest for love. From a pool of multicultural singles, Christelyn and Jordan choose three candidates for each client, based on personality and compatibility. Then the clients go on a series of dates that will hopefully lead to love.
"Swirlr" is a reflection of our ever-evolving societal and pop culture norms in both dating and relationships. Rob Thompson, Creator of "Swirlr," says that he decided on a web series because "traditional television has been slow to tell stories as they pertain to interracial dating. I wanted to do a social experiment of sorts, that reflects the world we live in – multicultural."
Shawn Miles, Executive Producer of "Swirlr" agrees, "Casting token black or white contestants on these dating shows has always been the norm, but I understand the politics. I recently approached a major network about this concept, only to be told that interracial dating is a 'non-issue' in 2014. Meanwhile, in that same week, Kanye is punching out some dude over a racist rant and Tamera Mowry is in tears on Oprah's show - all because they are in interracial relationships."
"We are presenting a lot of firsts here," states host, Christelyn Karazin. "'Swirlr' will be the first unscripted dating show that is all about dating different, or 'swirling' as we like to phrase it. 'Swirlr' is also the first dating site to have a web series, I'm so so so super excited about this!"
To view the sneak peek trailer, visit Swirlr.com/sneakpeek.
Media Contact:
Allison Kugel
Full Scale Media
media(at)swirlr(dot)com
212-537-9236