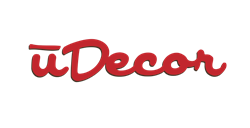 We already had the 'doers' shopping with us online. Who we needed were the 'dreamers' in the planning phase of their project. --Diane Seimetz Duncan, Launch Agency Principal
Dallas, TX (PRWEB) January 31, 2014
uDecor, a leading online retailer of high quality crown molding and home décor, has partnered with Launch Agency, brand strategists and advertising agency, for an integrated media campaign. Media included television and digital awareness vehicles featuring :30 spots and branded content on the DIY Network and Scripps family sites, paid placement on home remodeling and design platform Houzz, Conversuasion™-starters in select social media communities, a downloadable digital inspiration guide, and complementary SEO.
"While the company's current customers - hardcore DIY-ers - already understood the role and value of ceiling décor, we knew from research these items were not necessarily top of mind with the mainstream home improvement target. We already had the 'doers' shopping with us online. Who we needed were the 'dreamers,' in the planning phase of their project," said Diane Seimetz Duncan, principal and lead strategist at Launch Agency. To reach this new audience, Launch developed a strategy and messaging around "The 5th Wall," - a.k.a. the ceiling - and how beautifying this oft-overlooked element of a room with uDecor crown molding and décor could instantly transform a home.
uDecor is an e-commerce supplier of architectural decor including crown molding, door & window trims, ceiling tiles, and baseboards. Based in Bakersfield, California, uDecor was founded by a father-son team, Jim & Robert Welch, in 1998. With over 15 years of experience, uDecor prides itself on delivering exceptional service and high quality products. Visit the uDecor website or their Facebook page for more information.
Launch Agency is a full-service advertising agency based in Dallas. Founded in 2003 after spinning off from Temerlin McClain, they are nationally recognized for award-winning creative work, and for competitively positioning and marketing both fast-growth and mature companies. Current clients include Park Place Dealerships, Promised Land Dairy, Children's Medical Center, ViewPoint Bank and The Dallas Wind Symphony. Visit the Launch Agency website or Facebook page to learn more.