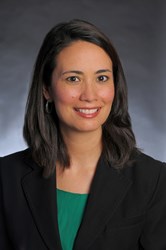 San Antonio, TX (PRWEB) February 03, 2014
Generations Federal Credit Union has announced that Angela Howorth will assume the role of Senior Vice President of Human Resources. Howorth has been with Generations since 1996, most recently holding the position of Vice President of Human Resources.
In the newly created Senior Vice President role, Howorth will be responsible for the overall aspects of the Credit Union's HR department including talent management, leadership development, compensation, benefits and staffing. Additionally, she will continue to oversee the day-to-day operations of the human resources team.
"Over the years, Angela has proven to be a skilled leader and dedicated professional. She is a highly accomplished HR expert and has guided her team through several critical development and leadership projects, furthering credit union business strategies. As Senior Vice President, I know she will continue to excel and I look forward to her leadership under this expanded role," said Steve Schipull, president and Chief Executive Officer of Generations FCU.
A native of San Antonio, Howorth holds a BBA in Human Resources Management from The University of Texas at San Antonio. She is a member of the San Antonio Human Resources Management Association, the Credit Union National Association (CUNA) Human Resources and Training Council and the Society for Human Resources Management, and in her spare time she volunteers with Credit Unions For Kids.