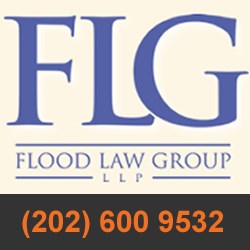 Serious injuries to the head can affect high school football players for the rest of their lives
Washington, D.C. (PRWEB) February 02, 2014
In the light of a new poll published in the Wall Street Journal (WSJ Online, 1/31/14), Flood Law Group, a nationally respected personal injury litigation firm, would like to remind parents nationwide that they are available to counsel parents who have allegedly had a child suffer a concussion while playing High School football and wearing protective headgear.
"We feel that makers of football helmets are responsible for warning consumers about the potential risks associated with head injuries during football and for designing helmets that will best protect the skull during moments of high impact," says Chris Brown, Director of Communications at Flood Law Group.
The poll is especially relevant with the proximity of the Super Bowl, when millions of viewers tune in to watch one of the biggest sporting events on the calendar. Young football players across the nation will see their heroes both delivering and receiving hard hits, which can lead to concussions or other traumatic brain injuries (TBI).
The NFL has taken some action to address the concern of TBI, however a lawsuit (Seattle Times, 1/14/14 – US District Court, Eastern District of Pennsylvania MDL No. 2323) has recently been brought against the league by athletes who allege they were uninformed about the dangers of concussive injury.
"Serious injuries to the head can affect high school football players for the rest of their lives," says Brown. "At Flood Law Group, we take these cases very seriously and are committed to helping families recover financial compensation from all parties allegedly involved in the events surrounding concussions, including schools, coaches and sports equipment manufactures."
About Flood Law Group
Flood Law Group, LLP is an experienced litigation firm, serving injured persons and families across the nation. They handle complex cases involving asbestos litigation, pharmaceuticals, defective medical devices, medical malpractice, birth injuries and more. Flood Law Group, LLP is also one of the top law firms in the nation to handle serious injuries and wrongful death.
For more information, visit: floodlawgroup.com