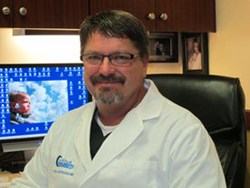 San Francisco, CA (PRWEB) January 31, 2014
As the awareness of the dangers of sleep apnea continues to spread across the U.S., more and more of the estimated 22 million affected Americans are seeking solutions from their local dentist. Dentists can treat patients suffering from mild-to-moderate sleep apnea with oral appliance therapy (OAT), as an alternative option for patients who cannot tolerate or refuse CPAP.
Nierman Practice Management (NPM) is heading to downtown San Francisco on March 21-22nd at the Hilton San Francisco Financial District with their 2-day seminar series, "Successful Implementation of Dental Sleep Medicine". NPM's continuing education seminar provides dentists with the latest clinical research, as well as practical implementation guidelines. Dedicated breakout sessions, led by Rose Nierman or a staff educator, help dental administrators navigate the documentation and codes needed for successful medical billing. "California's dental practices have a growing need for knowledge of billing medical insurance due to an increase in cases and awareness of sleep apnea, TMD and other medically necessary services." says Rose Nierman, CEO of Nierman Practice Management. "Patients with these conditions are able to move forward with treatment knowing it will be covered by their medical benefits."
The Nierman team and educational faculty of industry leaders share an incredible passion for providing the education, tools and support throughout all stages of implementation. The main speaker for the San Francisco seminar will be Todd Morgan, DMD, a clinician and researcher with 20 years of experience in dental sleep medicine and a highly respected leader in the field. He is a Diplomate of the American Board of Dental Sleep Medicine, and sits on the Board of American Academy of Dental Sleep Medicine. Dr. Morgan is also a consultant to Scripps Clinic Division of Sleep Medicine in La Jolla, California. The value dentists receive from an educational seminar should go far beyond a weekend course. It's important that attendees gain access to an ongoing support network of dedicated industry experts. NPM has teamed up with some of the leading companies in the industry. Attendees will be able to try a variety of home sleep studies and view a wide range of oral appliances for the treatment of OSA while at the seminar.
Successful Implementation of Dental Sleep Medicine seminars are accredited with the AGD PACE and ADA CERP programs and offers 16 CE credits. A comprehensive list of course dates and locations for the 2014 courses can be seen at http://dentalwriter.com/Successful_Implementation_of_Dental_Sleep_Medicine.aspx.
About Nierman Practice Management
For 26 years, Nierman Practice Management has been perfecting the art of educating dentists and their staff on billing medical insurance and integrating treatment for TMD & sleep apnea into busy dental practices.
Fax: 561-744-5606
http://www.dentalwriter.com
Email: Contactus(at)dentalwriter(dot)com