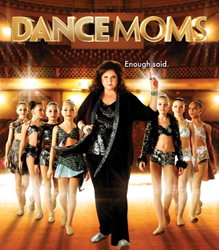 New York, NY (PRWEB) February 03, 2014
The title track from Seth Glier's Grammy® nominated album "The Next Right Thing", was featured in Lifetime TV's show "Dance Moms", in the first place winning group dance performance. In just over 24 hours of the show's airing on Jan. 28, 2014, Glier's song has shot up the iTunes Singer Songwriter Top 200 Chart to #29. In addition to "The Next Right Thing" airing in this week's segment of Dance Moms (episode 5), the Abby Lee Dance Company also performed and won to Glier's song "Stars & Glitter", from his latest album "Things I Should Let You Know" at the Masters of Dance Arts Competition.
Massachusetts native Seth Glier is a celebrated songwriter and multi-instrumentalist who over the last few years has established himself as a seasoned troubadour. Averaging over 250 live performances annually, Seth has become known for his passionate live sets, and his music has caught the ears of fans, industry and critics alike. The incredible acclaim on his sophomore record, The Next Right Thing led to a Grammy® nomination.
Seth believes strongly in using his voice to help shine a light; in the past he has worked with numerous non-profit organizations including ROCK THE VOTE, Autism Speaks, Musicians on Call, Feeding America, Coats for Kids and more, helping to raise awareness and funds for these worthy causes. He recently became an artist partner with ChildFund International where he hopes to transform the lives of children and communities through child sponsorship. At each show on his 2014 tour, Seth will showcase the work that this great organization does and encourage his fans to reach out to children in crisis and living in poverty by sponsoring children in need.
Seth Glier is currently on tour in support of his third album on MPress Records, Things I Should Let You Know. The record is steeped in all the most gorgeous aspects of Americana, folk, blues, pop and soul; each of the 13 tracks tells its own story, weaving tales of love, pain and self-realization from a young man coming into his own.
On Tour Now
Feb 7-14 Cayamo Cruise Miami, FL
Feb 15 Craftsman House St. Petersburg, FL
Feb 21 Me & Thee Coffeehouse Marblehead, MA
Feb 23 City Winery (w/ Cheryl Wheeler) New York, NY
Mar 2 The Stone Room @ Bikenetic Falls Church, VA
Mar 20 The Metropolitan Avon, CO
Mar 21 The Walnut Room Denver, CO
Mar 23 The Loft Colorado Springs, CO
May 17 First Acoustics (w/ Liz Longley) Brooklyn Heights, NY
For more information on Seth Glier point your browser to: SethGlier.com.
For your copy of Things I Should Let You Know, chat time with Seth or art, give us a shout! Melanie Rodriguez // mailto:melanie(at)mpressrecords(dot)com.