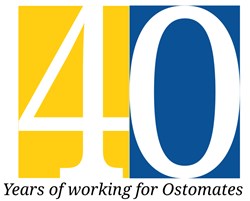 "Not guaranteeing coverage for Marylanders requiring ostomy supplies, is like providing a person with diabetes, a glucose monitor but saying we will not cover the costs of the test strips." --Scott Bowling
Rockville, MD (PRWEB) February 03, 2014
Metro Maryland Ostomy Association, Inc. (MMOA), the state and Mid-Atlantic region's largest and most tenured ostomy support group has garnered the support of two ranking Maryland lawmakers in its legislative initiative to require health insurance companies and HMO's to cover the cost of certain Ostomy Equipment and Supplies.
Association President & CEO, Scott Bowling outlined the top three reasons this legislation is needed:
1. Ostomy surgery is NOT elective. It is necessitated by a number of different conditions including inflammatory bowel disease (crohn's disease, ulcerative colitis), cancer, birth defects and injury. People of all ages can be affected; babies, children, and adults. The surgery involves the removal of all or part of the bowel or bladder and the formation of an uncontrolled surgical opening: a colostomy, ileostomy, or urostomy.
2. The costs of ostomy equipment and supplies are NOT covered by every policy.
a.) Not all 'private' major medical insurance policies cover the cost of the supplies that are needed after ostomy surgery. United Healthcare policies, for example, often cover the surgery but do not cover ostomy supplies unless the employer buying the insurance specifically both requires it and pays more for it.
b.) "Patients whose health insurance policy does not cover the cost(s) of Ostomy equipment and supplies pay upwards of $250/month.
c.) In light of such uncertainty of coverage with the new Affordable Care Act and the fact that a large proportion of people will still be insured through their (or a family member's) employer-sponsored insurance, which will not be subject to the 'essential benefits' requirements, we cannot afford to leave it to individual insurers to decide whether or not ostomy supplies should be covered.
3. Covering the costs of ostomy supplies ultimately SAVES costs. The cost of one outpatient visit to the hospital, especially the ER, would far exceed the costs of ostomy supplies for a significant period. Of course, any complication which arise and require hospitalization (skin burns and breakdown, infection) would be the equivalent (in cost) of 10+ years of ostomy supplies in most cases.
"This is common sense legislation," Bowling said, "I cannot imagine any reasonable person making the argument that paying for the surgery is where the health insurance company's responsibility should end. Not guaranteeing coverage for Marylander's requiring ostomy supplies is like providing a person with diabetes, a glucose monitor but saying we will not cover the costs of the test strips."
The bill has been assigned to the Senate Finance Committee and will likely receive a committee hearing within the next two weeks. "We are prepared," Bowling said. "We have two panels of witnesses which will include Doctors, Wound Ostomy Continance Nurses (WOCN's), patients, and industry experts who will testify to the necessity of these supplies and the need for them to be covered by all insurance carriers and HMO's.