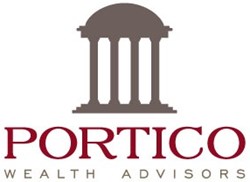 Filice seminars are always informative, engaging, and brimming with practical tips that HR professionals can immediately leverage - Jonathan Leidy, Principal of Portico Wealth Advisors, LLC
Larkspur, CA (PRWEB) February 02, 2014
Portico Wealth Advisors, LLC, a Registered Investment Advisor and retirement plan consultancy firm, is hosting a "Can't Miss" seminar for HR, compliance, and financial professionals at its office in Marin County (17 E. Sir Francis Drake Blvd, Larkspur, CA 94939).
The seminar will be held on Thursday, February 6th, and will be presented by compliance experts, Jeffrey Allen, of Van de Poel, Levy & Allen, and Dawn Alvarez of Filice Insurance.
Filice is one of California's largest, independent employee benefits consultancies and is the premier authority on compliance issues facing small to mid-sized business throughout the San Francisco Bay Area.
Topics covered in the seminar will include the following:

Affordable Care Act - what HR professionals need to know for 2014 and beyond?
Wage and Hour Developments - follow-up to the Brinker decision, payment of piece workers, payment only for chargeable work, on call time, expansion of remedies in Labor Commissioner cases, and increase in the minimum wage
Discrimination and Harassment - court decisions regarding the duty to provide reasonable accommodation after statutory leave, retaliation, new protections for undocumented persons, and the scope of conduct constituting sexual harassment
Arbitration and Class Actions - an overview of recent court decisions regarding class action suits and the enforceability of arbitration agreements
NLRB developments - the latest guidance and decisions from the NLRB on social media, confidentiality agreements, and "concerted action" issues
"Human Resources is a fast-paced, ever-changing landscape. It's critical for HR professionals to have 'go-to' resources within their community," says Filice partner, Nina Gardner. "This seminar will help busy, often overburdened, HR practitioners absorb and prioritize key compliance issues for 2014 and beyond."
The seminar begins at 8AM and concludes at 12PM. Registration is required. Breakfast will also be provided.
"Filice seminars are always informative, engaging, and brimming with practical tips that HR professionals can immediately leverage," says Jonathan Leidy, Principal at Portico. "We are very pleased to bring their expertise to the HR community in Marin and the broader North Bay."
To learn more about the guest speakers or to register for this complimentary event, please visit http://www.filice.com/events or call 408.350.8420.
About Portico Wealth Advisors
Larkspur, California-based Portico Wealth Advisors is a Registered Investment Advisor and leading retirement plan consultant. Predominantly serving plans in the $1-50MM spectrum, Portico works with local and national companies to help them improve the cost, quality, and structure of their retirement plans. For more information, visit http://www.porticowealth.com.
About Filice Insurance
Headquartered in San Jose, Calif., with additional offices in Moraga, Sacramento, and Irvine, Filice Insurance combines years of experience in designing, implementing, and managing employee benefits solutions with a customized service model to provide exceptional value to clients. Established in 1989, Filice currently supports a client base of 2,000+ companies ranging in size from 25-5,000 employees, making it one of the largest independent employee benefits and insurance consulting firms in Northern California. For more information, visit http://www.filice.com.