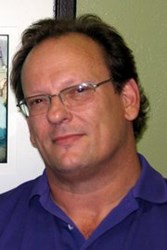 New York, New York (PRWEB) January 31, 2014
Celebrating its opening on Wednesday, February 5th, Moscow 57 is the new Russian Central Asian Restaurant with a New Yorker's perspective. Located at 168½ Delancey Street on the Lower East Side, the restaurant will offer a nightly mix of live blues, folk, world music and jazz, hosted by restaurateur and nightclub singer Ellen Kaye.
Wednesday night's event will be a special thanks and tribute to Guest Chef Don Boyd, the noted New Orleans restaurateur and slow food activist.
The entertainment planned for the benefit and opening on Wednesday night will feature guitarist Tony Romano and jazz vocalist Cleve Douglass, two regular performers at the company's M57 Pop Up Urban Salons, as they prepare to tour Russia in support of the new album, Desert Flower. Ellen Kaye will host and perform with Ethan Fein and the Moscow 57 Band.
Chef Boyd has been instrumental in helping to ready the restaurant for its opening. The event will be a benefit for the New Orleans Musicians' Assistance Foundation, which offers funding to sustain traditional musical cultures throughout the New Orleans community and helps keep New Orleans' living treasures alive in body, mind and spirit with comprehensive health and social care.
Working with the Moscow 57 partners at a 2013 pop-up event in New Orleans, it was Chef Boyd's idea that he should come north to help the partners realize their dream of a new, permanent home for Moscow 57. Boyd brought with him his wide-ranging experience, enthusiasm, and commitment to local communities.
Chef Boyd has supervised over seven million meals in his thirty years as a culinary professional. His long-time advocacy on behalf of slow and sustainable food grew organically out of his rural boyhood in southern Mississippi, with deep roots in the family farm left to him by his grandmother. Boyd is a co-founder of New Orleans' Café Hope, which works with at-risk youth to offer a path to self-sufficiency through hospitality job training, life skills development, and job placement with workplace advocacy support. A proud recipient of the 2006 James Beard Legacy Chef of New Orleans Award, Chef Boyd has also been honored for his community service by the United Way.
Ellen Kaye has a long history in the restaurant business. Her parents, Faith Stewart-Gordon and Sidney Kaye, owned the Russian Tea Room from 1947 to 1996, and she herself is a restaurant executive as well as a nightclub performer. Business partner and Chef Seth Goldman was formerly the proprietor of a restaurant in Orange County, and worked for a number of years in Manhattan as a private chef. Ethan Fein, the company's Musical Director, is a successful musician, arranger and composer.
The Moscow 57 hospitality and entertainment company was launched several years ago by partners Ellen Kaye and Seth Goldman. Moscow 57 has made New Orleans a home away from home, with regular forays into that city's world-renowned culture of Southern hospitality, regional cuisine, and world-class entertainment. For the past two years, the company has been hosting its M57 Urban Salons, evenings of music, food and digital visual art displays, in Harlem, Chelsea, the Upper East Side, the East Village, Governors Island and Litchfield, Connecticut. The company is an ongoing supporter of a wide variety of charitable events, including holiday houses in Manhattan and Bridgehampton. Moscow 57 Entertaining, created in partnership with Ethan Fein, is developing projects for film, television and theater. Its music company produces podcasts, live performances, recordings and videos. Moscow 57's first CD releases have already garnered national radio airplay, and the company's videos can be seen on the Moscow57Entertaining YouTube channel. The company's M57 podcast will be streaming live on Sunday nights.