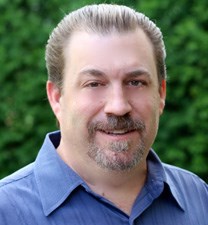 It's just another day in paradise! The glass is half full and the sun is always shining in recovery!
Huntington Beach, CA (PRWEB) February 18, 2014
Simple Recovery is proud to introduce David Skonezny as the new senior case manager for the treatment center. Skonezny oversees the programs at Simple Recovery, which include gender-specific therapy, sober sentry and a faith and spiritual track. Skonezny brings a combination of personal experience and education to the post, working hard as both a model and counselor for recovery.
Skonezny began his professional life in the world of marketing and sales. However, his own journey into recovery sparked a passion to help others overcome substance addictions. He went back to school to earn credentials with the California Association of Alcoholism and Drug Abuse Counselors. Skonezy graduated at the top of his class and went on to oversee programs at two well-known treatment centers before coming to Simple Recovery.
Skonezny was drawn to Simple Recovery's unique approach to addiction treatment, which includes a combination of individualized treatment options and effective transitional support services. As a former addict working a recovery program himself, Skonezny serves as an example of the programs he oversees, showing others that an active recovery program can be a successful one.
Skonezny is joined by a highly skilled and talented staff of counselors, doctors and other professionals working together to help addicts find hope and recovery. His personal motto resonates daily, "It's just another day in paradise! The glass is half full and the sun is always shining in recovery!"
About Simple Recovery: Simple Recovery is an addiction treatment facility located in Orange County, California. The center offers residential and outpatient treatment programs, including gender-specific programs and transitional services. The professional staff at Simple Recovery strives to provide the most effective addiction recovery treatment for each client, based on the latest research and treatment modalities.