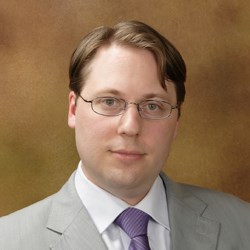 Minneapolis, MN (PRWEB) January 31, 2014
Litmus Logic has just announced that James Ryan has been invited into the board of advisers for the 2014 Cyber Security Summit.
James is a distinguished digital leader and cyber security strategist who has supported the Summit since its infancy in 2012 where he shared the stage with eminent security leaders including the Honorable Howard Schmidt.
As a member of the board James will assist in setting the direction, identifying speakers, and supporting the selection process for this year's Summit.
When asked what makes the Summit unique, James said, "This Summit is ground-breaking in its ability to bring together lawyers, business executives, security professionals, risk professionals, and law enforcement to paint big-picture and holistic views on solutions that are readily implementable."
Security leaders and innovators who are interested in speaking at the Summit can contact Mr. James Ryan to discuss their background and topic concept.
Summit attendees may register now at the Summit's web site: http://www.cybersecuritysummit.org.
About Cyber Security Summit 2014:
The Cyber Security Summit changes the paradigm of how we look at digital space and security by clarifying the impact that cyber security has on our nation's government and business operations. The Summit creates multi-stakeholder venues which bring together business leaders; local, state and federal government; and citizens at large, to lead and innovate solutions to cyber threats. With prominent keynote speakers and engaging panel discussions, Summit participants experience greatly enriched conversation with fellow leaders and discover security strategies which are working today, those that aren't, and those which have yet to be discovered.
About Litmus Logic:
Litmus Logic is a leading provider of security strategy advisory and implementation services for governments and privately owned critical infrastructure providers. The firm has pioneered 'strategy execution for cyber defense' -- the fusion of cyber security domain expertise with proven strategy implementation methods such as enterprise architecture, program management, and project management. Litmus Logic has worked with NASA, TSCP and others to define what has now evolved into PIV-I and the ICAM segment architectures, and pioneered the first implementations for early adopters. Litmus Logic is a privately held Maryland-based company and is a member of the US Critical Infrastructure. For more information about Litmus Logic, visit http://www.LitmusLogic.com.
Contact: James Ryan
Email: info(at)litmuslogic(dot)com
Website: http://www.litmuslogic.com