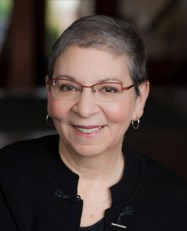 "If you don't like a book after the first 50 pages, set it aside. If you're older than 50, subtract your age from 100 and only grant it that many pages." – Nancy Pearl's 'Rule of 50'
Lummi Island, WA (PRWEB) January 31, 2014
Widely-acclaimed National Public Radio host Nancy Pearl from Seattle returns March 19-20 to jump-start the 2014 Authors Series at the award-winning Willows Inn on Lummi Island.
Please call for reservations: 360.758.2620 and choose from two options.
In the Willows Inn's popular format of small-group interaction and exquisite fine dining, Pearl will lead discussion of two popular books, "The Plague of Doves" by Louise Erdrich and "The Lotus Eaters" by Tatjana Soli. Participants receive the books upon registration.
The Grand Package culminates with the Willows Inn's widely-praised pre fixe dinner ($165) on Thursday, Jan. 20 – recognized recently by the travel experts at Andrew Harper among the 2014 Restaurants of the Year (Formal) in its Hideaway Report, a Top 10 U.S. Hotel Restaurant by Gayot (on Fox News), and last year by Bon Appetit as No. 2 Food Lover's Hotel in America.
The Basic Package includes both books and joining Ms. Pearl for dinner, breakfast, and in the round for two informal, interactive sessions ($125/person, plus lodging).
Participants will gather Wednesday, Jan. 19 in small-group discussion at a grand, historical former lodge, Loganita, followed by dinner by the Inn's sous chef at the Beach Store Café on Lummi Island, part of the Willows Inn group
Several accommodation selections start at $135/person at the Willows Inn on Lummi Island, named in the 2014 Modern Farmer's "Global Guide to Local: Where to Stay Around the World."
Nancy Pearl returns by popular request after helping launch an all-star first year of the Willows Inn's Authors Series during 2013 that featured such renowned hosts as travel guide Rick Steves, and American West author Andrew Doig. Ms. Pearl reigns in her field as executive director of the Washington Center for the Book at Seattle Public Library, awarded author, and book review critic.
Village Books, an independent bookseller in nearby Bellingham, Wash., co-sponsors the Authors Series and coordinates the lineup of authors for the Willows Inn on Lummi Island.
The options for the Nancy Pearl Authors Series Event March 19-20, 2014:

Discussions and personal copy of "The Plague of Doves" and "The Lotus Eaters," dinner and breakfast at the Beach Store Café, $125/person plus lodging.
Reservation March 20 in the Main Dining Room of the Willows Inn on Lummi Island for Chef Blaine Wetzel's dinner, $165/person.
Rooms available starting at $135/person for March 19 and 20.